Another year gone, and all the shit that Jeff Rosenstock sings about on his latest record POST- is as apt, if not more so, as in January when it was released. The world is falling apart and we are all sitting back in our armchairs in the fire, like the dog from your favourite meme, saying 'fine'. Everything, to a lesser or greater extent, sucks, as my friend Milo once eloquently put it. When you switch on the news, you might think: what's the point? But one thing they ('they'- think of the person you hate the most hate here) will never take away from us is music lists. The '90s is a distant memory, but High Fidelity-bullshit-list-making is as relevant as it ever was. So, check below, for a list of what myself and Read Hard liked the most in 2018, ranked from 1 to 10, because THIS SHIT MATTERS. Right?
See you on the other side, peeps.
-Dave xoxo
————————————————————————————————————————————
Dave's Top Ten of 2018
1. Jeff Rosenstock- POST- (Quote Unquote/Polyvinyl/Specialist Subject)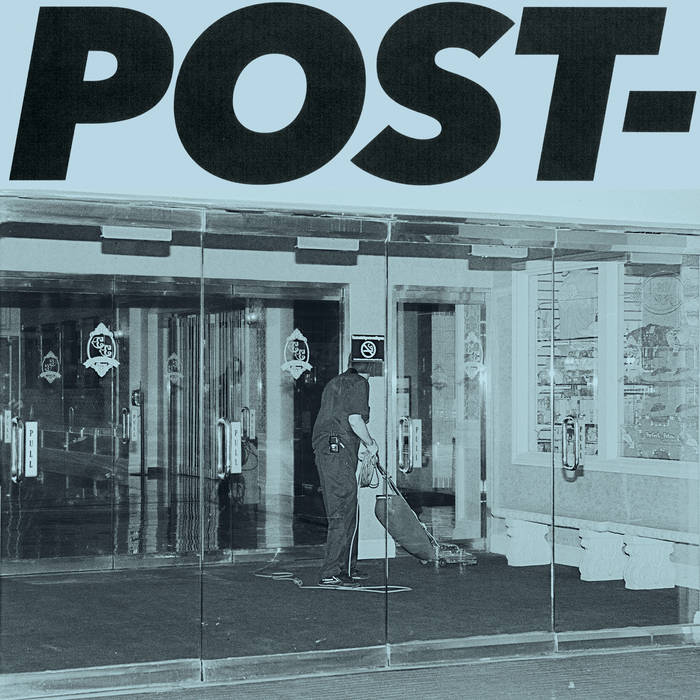 While the rest of this list was constantly in flux, there was always a clear number one record of the year for me: Jeff Rosenstock's third, politically-charged record Post-. This is a record that builds expertly upon Jeff's previous efforts and songwriting nous. Picking up where WORRY left off, this is vintage Rosenstock, demonstrating career-best scrappy, sing-a-long melodic punk. POST is also more expansive and experimental, with a somewhat theatrical, Billy Joel-esque '80s piano ballad ("TV Stars") and two 7 minutes-plus 'epics' to bookend the album ("USA" and "Let Them Win"), fitting snuggly alongside the more straightforward punk bangers. It is very much a thematic-driven record, concerning itself with the state of the US in 2018 and the socio-political milieu that could allow Trump to be elected, filtered through Jeff's anxious and insecure perspective. It feels his entire musical trajectory has been building towards the dreamy chant on "USA": "We're tired and bored/we're tired, we're bored!" Meanwhile, "Yr. Throat" is an intense, fast-paced and exuberant melodic punk banger, with a chorus that sticks in the head like nothing else on the album ("what's the point of having a voice? When it gets stuck inside your throat"). You get the sense that POST- represents the manifestation and realisation of the anxieties expressed on WORRY and is the record that Jeff has been trying to make for a while. Jeff offers something quite unique in the current punk scene: a voice. Even if it does get stuck inside his throat.
2. The Creeps- Beneath the Pines (It's Alive)
On Beneath the Pines, The Creeps complete the transition from early '00s, Lillingtons-esque, horror pop-punk band to self-reflective, mid-tempo pop-punk band having an existential crisis. The Creeps have always evidenced strong vocal melodies, but, more than ever, these can be heard on Beneath the Pines. Some of the choruses on the record stick in your head for days and just beg to be sung along: "Staring Me Down", "Bottom of Things" and "Scared" serve up some fine, hook-filled treats, just for starters. The earworm-y melodies form part of a gloomy and almost gothic feel, in kind of a similar way to the most recent Lillingtons LP does. It is pop-punk, but not as we know it, son: it suggests a songwriter who has been brought upon The Cure and downcast '90s indie as much as The Ramones. I hate to describe a record as 'introspective' because it makes me think of some shitty singer-songwriter or something, but Beneath the Pines really does represent some fascinating navel-gazing and self-reflection on life, death and everything in between, backed by some of the highest-quality melodic punk I have heard in a while.
3. Lemuria- Recreational Hate (Turbo Worldwide)
Having been a huge fan of Lemuria for a while now, I was, safe to say, super excited when their first record in four years came out. Yes, it technically came out at the tail end of 2017 (released as a 'secret bundle' with no official announcement until the day of release), but screw it, I had no time to properly listen to and process it until 2018, so I'm including it. In many ways, Recreational Hate represents the classic Lemuria sound and tracks like "Sliver of Change" and "Christine Perfect" reveal as much: oft-kilter, edgy, sentimental and hook-filled poppy indie rock. The band still retain the same charm and DIY feel as they did in 2007 on the classic debut Get Better. The split songwriting duties between Sheena Ozzella and Alex Kerns work as well as it has ever done. However, there is a healthy dose of experimentation and expanded range on Recreational Hate which makes it stand out from its predecessors: notably the use of a drum machine and horns on "Wanted to be Yours" and the country-flavoured "Kicking In". The record feels comfortable and ambitious simultaneously; it also feels timeless. I am not sure how this compares to the rest of Lemuria's back catalogue, but I know it's fucking great.
4. Heavy Heart- Love Against Capture (Guerilla Asso/ Brassneck/ La Agonia De Vivir/ Inhumano/ Monster Zero)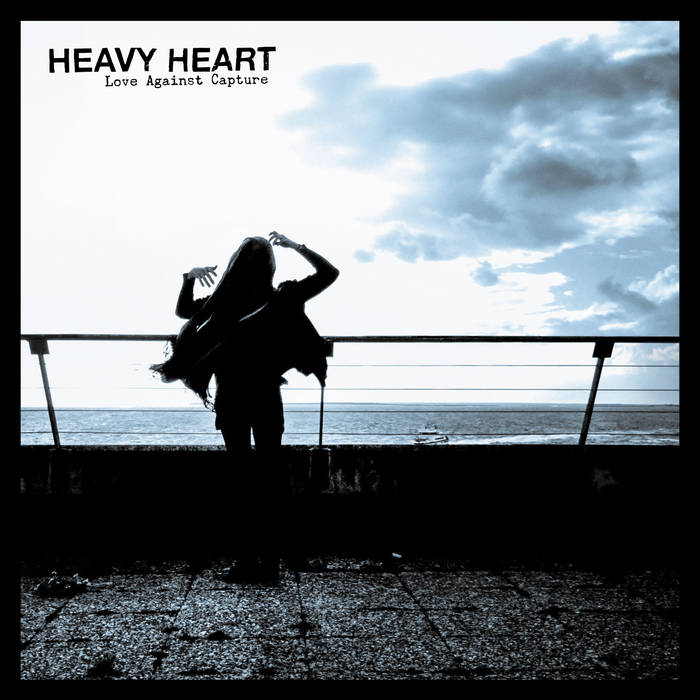 Love Against Capture, the sophomore effort by Nantes punks following last year's Distance, is one of the best underground punk records of the last few years. There is distinct growth by Heavy Heart since the last record (only a year ago, crazily), with clear sonic and songwriting progression on display. Things feel more mature, considered and fully formed now. It is, in short, a proper fucking album. Musically, Heavy Heart retain many of the things that made Distance so damn good: mid-tempo punk melodies, vocals from the gut and gang-vocal sing-a-long choruses. At the same time, the tempo has slowed a little and the songwriting more generally feels better constructed and more mature. There remains evidence of Iron Chic, Timeshares and the like, but Heavy Heart's musical evolution and more considered songwriting structures lends itself, at times, to an indie-punk-emo hybrid. There is a 'posi' vibe throughout the record: a striving for life, love and for breaking out of chains, whether they be personal or systemic.
5. Muncie Girls- Fixed Ideals (Specialist Subject)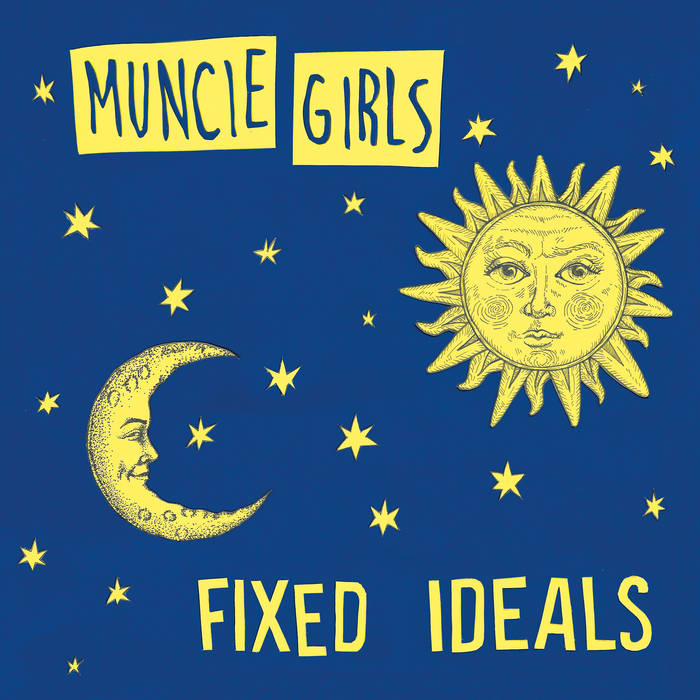 Muncie Girls really hit it out the park with their latest effort Fixed Ideals. I have been a fan of the band for a while, but, holy shit, this is next next level shit. The melodies, songwriting, instrumentation, everything went up several notches. Fixed Ideals is a wonderful indie-pop-punk hybrid that is full of heart and ambition. It builds on the strengths of 2016's From Caplan to Belsize to embrace bigger hooks, poppier songwriting and honest lyrics. Razor sharp melodies combine with ear-worm-y choruses, strong vocals and bubble sound effects. Muncie Girls expertly find the sweet spot between the personal and the political, dealing with the nuances and challenges associated with mental health, notably on the memorable "Picture of Health". The record is also remarkably consistent, with not a filler in site. Fixed Ideals raised both the floor and the ceiling of what to expect from a Muncie Girls album.
6. Joyce Manor- Million Dollars to Kill Me (Epitaph)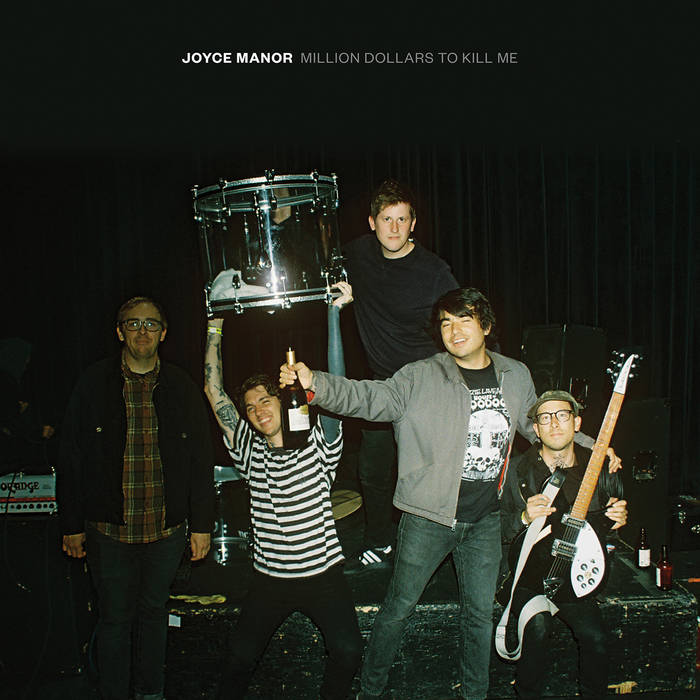 Joyce Manor, on their fourth full-length (!), have become masters of crafting a wonderful hook-filled, crunchy indie-pop-punk track. They can now seemingly hit a home run at ease. Tracks such as "Fighting Kangaroo", "Friends We Met Online" and "Big Lie" evidence ear-worm-y choruses, abundant melodies and intelligent lyrics, recalling '90s alternative as much as '00s pop-punk. They have got this thing down to a tee. There has always been more than a dose of power-pop and that rises even more to the fore here. While the production is cleaner and the choruses even 'bigger', Joyce Manor retain the scrappiness and DIY feel of basement punk. The band also stray away on occasions, like on the Smiths-esque "Silly Games", the shoegaze-y "Gone Tomorrow", or the gloomy acoustic "I'm Not the One". What has always separated Joyce Manor from the pack has been the quality of the songwriting and the pure emotions bound up with the lyrics. While avoiding many of the trappings and clichés of 'emo' bands, Joyce Manor always make you 'feel'. The line on "Friends We Met Online", "How can we mis-remember such sad horrible times?" gets me every time.
7. The Spook School- Could it be Different? (Alcopop!/Slumberland)
The Spook School had been on my radar for a while, but it was only on their third LP Could it be Different? that I really 'got' them. And oh, it feels good. Edinburgh four-piece The Spook School play gorgeous, hook-filled indie-pop that borders on pop-punk at times. The melodies are just a joy to listen to, recalling '60s pop, '90s indie and early '00s teenage anthems. Dreamy guitars meet memorable vocals to produce some of the year's best tracks: "Less Than Perfect", "Still Alive" and "I Only Dance When I Want to". It was seriously difficult to pick a stand-out song for the KTOTT playlist. Could it be Different? is absolutely a grower, too; since its release in January, I keep finding new things that I love about the record. For fans of dancing, Scottish accents and bittersweet self-reflections. Oh, and "Fuck you, I'm still alive" remains the chorus of 2018.
8. The Raging Nathans- Cheap Fame (Rad Girlfriend/Plasterer)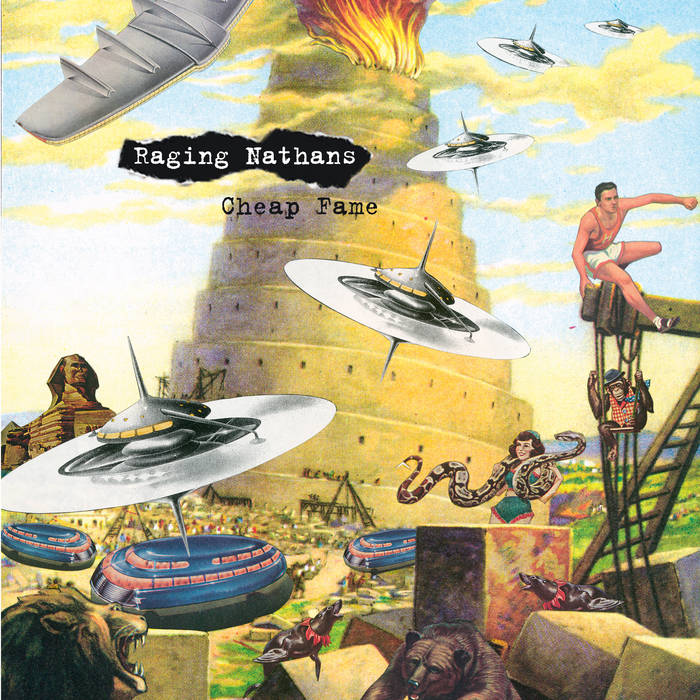 The debut full-length from The Raging Nathans combines Lookout! style blink-and-you'll-miss 'em melodies with a punchier and meatier melodic punk sound. Raging Nathans meet the sweet point between say The Queers and Dillinger Four. There is a snarl and bitterness here that has become prevalent in modern melodic punk. Indeed, the speed, intensity and relentless bitterness on Cheap Fame recalls lead singer Josh Goldman's other band The Dopamines. At the same time, fans of '90s-era and The Queers or early Green Day lovers are going to be more than satisfied with the huge hooks and ear-worm-y choruses on offer on Cheap Fame (the album artwork is indeed drawn by Insomniac artist Winston Smith), notably the Weasel-esque "Teenage Amnesia". I said I wouldn't find a better lyric in 2018 than the line on closer "Holding it in" and I don't think I have: "the light at the end of the tunnel is just an oncoming train". Fans of sadsack pop-punk, come here and get your fix.
9. Swearin'- Fall into the Sun (Merge)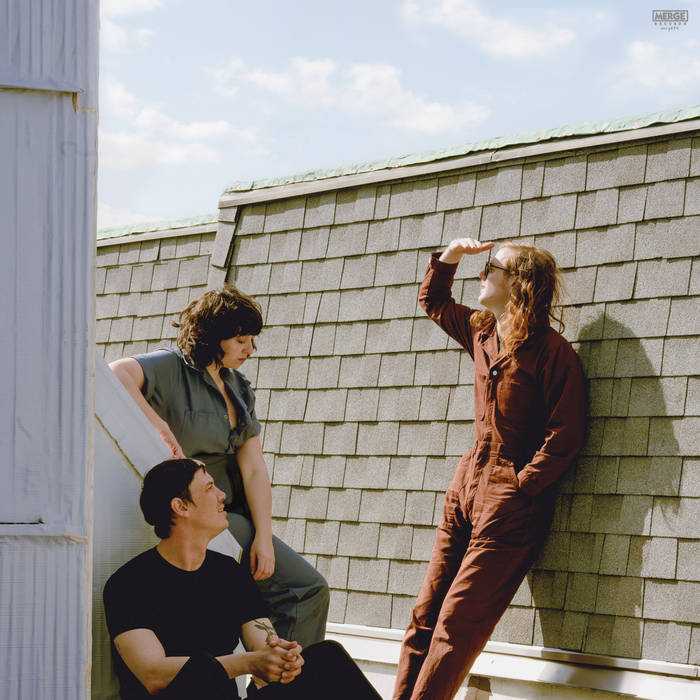 Swearin' are back! We hadn't heard from them since 2013's Surfing Strange and this really picks up where that one left off. Crunchy riffs, fuzzy melodies and melancholic lyrics collide to produce a memorable indie-punk album. The outstanding point about Swearin' is the split male-female vocals, with Allison Crutchfield and Kyle Gilbride alternating vocals and songwriting duties throughout Fall into the Sun. The two styles are divergent but wonderfully complementary. The album recalls the best of '90s indie luminaries such as The Breeders, Pavement and Superchunk. The production has been cleaned up a tad since their previous record, while retaining that intimate, lo-fi feel. Fall into the Sun is an achingly personal portrayal of change, moving away and personal growth. More consistent, inventive and hit-filled than previous efforts, Fall into the Sun is a record that demands your attention.
10. Taco Hell- Bad at Being Average (Circle House)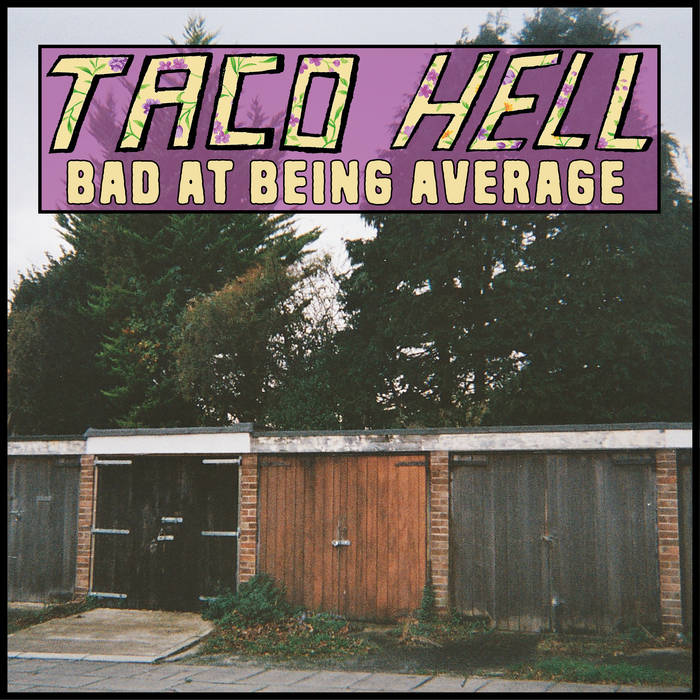 A bittersweet release, Taco Hell's Bad at Being Average, the band's first and final LP is full of excellent gritty, yet earworm-y 'sad' punk. Taco Hell sit on the boundary between modern 'revival' emo and Fest-esque 'gruff' punk, recalling the likes of Jeff Rosenstock, Joyce Manor and Tiger's Jaw. The latter comparison is perhaps the most apt, with harmonious male-female dual vocals present throughout Bad at Being Average. Taco Hell's songwriting also fairly neatly fits into the UK's indie-punk scene, alongside bands such as Caves, Doe and (the dearly departed) Bangers.  The lyrics on the record tend to be self-analytical and somewhat self-deprecating, but not in an overbearing way. I like to think that a lot of the album fairly accurately touches up on growing as a 20-something in the North of England, without a penny to rub together, but having a great time nonetheless: "This is arguably poverty, but I don't hate it; No, I don't hate it". Taco Hell's last ever released song is called "Goodbye" and leave us with an inventive, catchy and dynamic indie-punk LP.
Almost, but not quite:
Happy Accidents- Everything but the here and now (Alcopop!)
Robot Bachelor- The Second Third Houseboat Album (Self-released)
Hospital Job- Haze Like Me (Rad Girlfriend)
Don Blake- Tough like Diamonds (Self-released)
The Beths- Future Me Hates Me (Carpark)
Non-album stuff I enjoyed:
Starter Jackets- 'Preferred Stock' EP (It's Alive/Brassneck/Waterslide)
Katie Ellen- 'Still Life' EP (Lauren)
The Murderburgers- 'Shitty People and Toothache' EP (Asian Man/Brassneck)
The Murderburgers/City Mouse split 7" (It's Alive/Brassneck)
Goodbye Blue Monday- 'Misery-punk Ruined My Life' EP (Make-that-a-take)
Read Hard's Top Ten of 2018
1. The Beths- Future Me Hates Me (Carpark)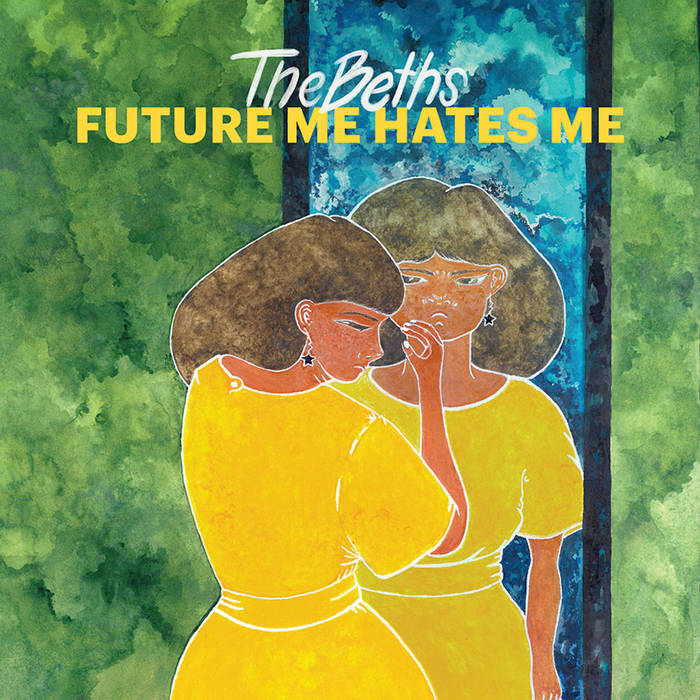 Making best of the year lists has become a task that gets harder and harder for me each year and I feel like I get more and more out of touch with recent releases. However, choosing number one this year was quite easy. A few months ago I heard some songs from this album and thought right away that they sounded quite nice. A few days after, I heard "You Wouldn't Like Me" on Norwegian radio of all places (they apparently play that song often) and it was stuck in my head for days. It reminded me of The Pretenders' "Back on the Chain Gang" a bit, and I guess that's not a bad thing. The following weeks I had to listen to "You Wouldn't Like Me" at least once a day and I don't recall hearing such a good tune in years, so that I basically forgot all about the rest of the album, which is a shame, because all the songs are great. They all share the same pop catchiness and self-deprecation with crunchy punk guitars as well as jangly guitars. Another cool thing that stands out in most of the songs is that they all have female lead vocals with male harmonies, but by the last chorus the male voices join in. This might be most noticeable on the title track. The band who made this wonderful album are from Auckland, New Zealand and all the band's members studied jazz at a university level, which might explain the amazing musicianship on the album. The primary songwriter and lead singer is Elizabeth Stokes, but I think it sounds like every member of the band is essential to the sound of the band. It's a wonderful mix of 60's pop, punk and modern indie rock that I feel so many bands try nowadays, but so few do it as great as the Beths. I think the album sounds timeless and that's better than sounding like 2018. My favorites are of course "You Wouldn't Like Me", "Happy Unhappy", "Little Death" and "Great No One"
2. Werecats- Destined for the Outside (Household Name)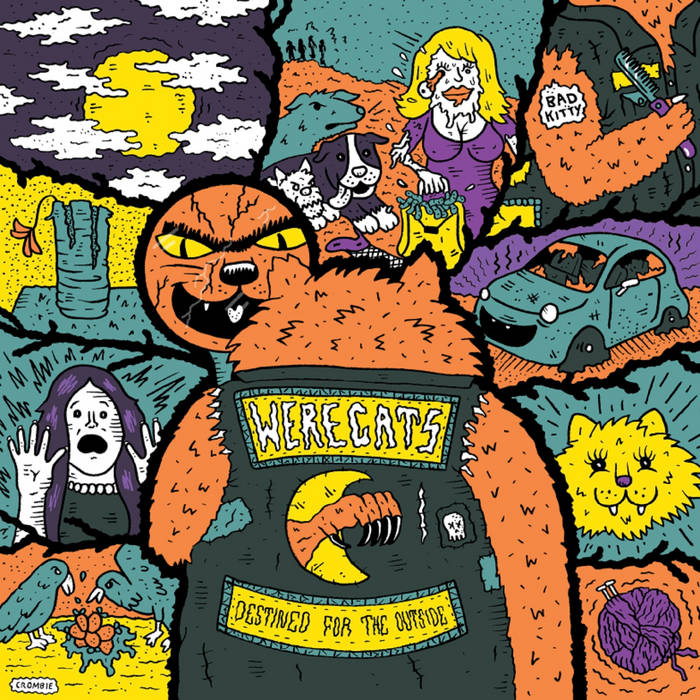 I was delighted to get the chance to review this album by London's Werecats. An album with kind of a dirty, yet extremely catchy punk sound that I feel is missing from a lot of punk bands nowadays, lyrics with social commentary and wit. I apparently misunderstood the lyrics to the song "Julian" and interpreted it as a sad song, when it's not supposed to be. I remember saying in my review that it reminded me a bit of Jabber and that is a good thing! Again an album that I enjoy every track on, but my favorites are "Julian", "Strawberries", "Zombie", "Mr, Boring" and "Love Song for Birds".
3. Parasite Diet- Braindead (Self-released)
I've always been quite fond of this band from Paducah, Kentucky and they've once again handed us a pop punk album that gets far too little attention compared to what it deserves. Not only does this album have the holy trinity of bass, guitars and drums, but the keyboards add something special to the mix. The songs are kind of adorable and catchy, songs about Reese's Pieces and freckles that will get give you the feels like the kids say these days. There are also two covers on the album that gives a salute to David Jones (After School Special/Enemy You) and Brandon Carlisle (Teenage Bottlerocket) who both died a few years ago, with "Kitty Corner" (AFS) and "So Cool" (TBR) being the covered songs. I like that they added something new to both songs, especially when it's my favorite songs of each of these bands and now I get two new versions of these songs to enjoy. This is Paraside Diet's best album since the self-titled in 2010 (which of course included the timeless classic "It's Cool to Be a Cowboy"). Let's not forget that there are many ukulele songs on here! Favorite songs: "She's Got It" (my 2nd favorite song this year after "You Wouldn't Like me"), "Freckles", "What I Want" and "Hey Kera".
4. Jabber- 'Forever' EP (Asian Man)
I said that Werecats reminded me a bit of Jabber and that that's a great thing. But then again, Jabber making a record is also a good thing! It's a band that has never failed us and we should be grateful. Forever is an EP that continues the tradition of great Jabber EP's. It's actually their first new music in three years. It doesn't actually feel that long, but Well…Just Jabber was released in 2015. Favourite songs: "Breathless" and "Take Me out Tonight".
5. Hayley and the Crushers- Cool/Lame (Eccentric Pop)

Hayley and the Crushers was a band I first heard of this year and they are a poolside glitter trash-band from San Luis Obispo, California. A style of music that borders between surf-rock, garage rock and pop punk. I enjoyed this album from the very start. Like all their albums, the album cover is also very cool and retro. This really seems like an 80s band playing 60s music and singing songs from the 90s, but actually performing in 2018. I see them often being compared to the Go-gos, but I also get some Blondie vibes. And we get an obligatory Ramones cover. Favorite songs: "Polyester Sunday" and "Before the Blitz".
6. Cut Worms- Hollow Ground (Jagjaguwar)
I didn't hear of this incredible artist until about 5 days prior to writing this. I immediately thought it was the Everly Brothers and according to the album description on bandcamp, I wasn't the only one. Hollow Ground is a rather easy album to listen to. I would describe it as nice. This isn't moshpit material, but I really like it a lot. I think the first time I heard the song "Don't Want to Say Good-bye" I fell in love with it. Great use of sevens and jangly guitars on the album and a good deal of country. It sounds like an Everly Brothers album would sound in 2018 because it actually sounds like 2018 (with a little sprinkle of 1957), but in a good way and I didn't think that was possible. Cut Worms is the project of Max Clarke from Brooklyn, New York. Favorite songs: "How it Can Be", "Don't Want to Say Good-bye" and "Cash for Gold".
7. The Nielsens- Blurry Photos (Self-released)
This was another album I got the honor of reviewing this summer and I think I wrote then that I felt like I was being transported back to the 80s to the set of Repo Man and that it felt like the lovechild of the Adolescents and Teenage Bottlerocket. Sometimes very poppy, sometimes very punky and sometimes very pop punky, this album gave me some good tunes this year. Favorite songs: "She's Not Coming Back" and "51".
8. The Monkees- Christmas Party (Rhino Entertainment)
Regardless of all the new music that has come out this year, I've mostly listened to The Monkees and the soundtrack to season two of Crazy Ex-Girlfriend. Maybe because I've sat glued to the tv-screen watching those shows. Along with lead actress Rachel Bloom, most of the songs from the latter were written by Fountains of Wayne's Adam Schlesinger. Luckily for me, I didn't have to only sit and enjoy the past glory of the Monkees from the 60s, but they released a Christmas album this year, where we also got a song written by Schlesinger, the hardest working songwriter in the business. Most of the songs are covers of older Christmas classics and I couldn't really put a Christmas album that high on my 2018 year, but I do really enjoy this album a lot. Micky Dolenz sings most of the songs on the album, but we also get some old recordings of Davy Jones and some songs by Peter Tork and Mike Nesmith as well. Not to mention, Rivers Cuomo also wrote a song for it and his Monkees songs are so much better than his Weezer songs nowadays. Favorite songs: "I Want to Unwrap You on Christmas", "Christmas Party" and "What Would Santa Do?"
9. Jeff Rosenstock- POST- (Quote Unquote/Polyvinyl/Specialist Subject)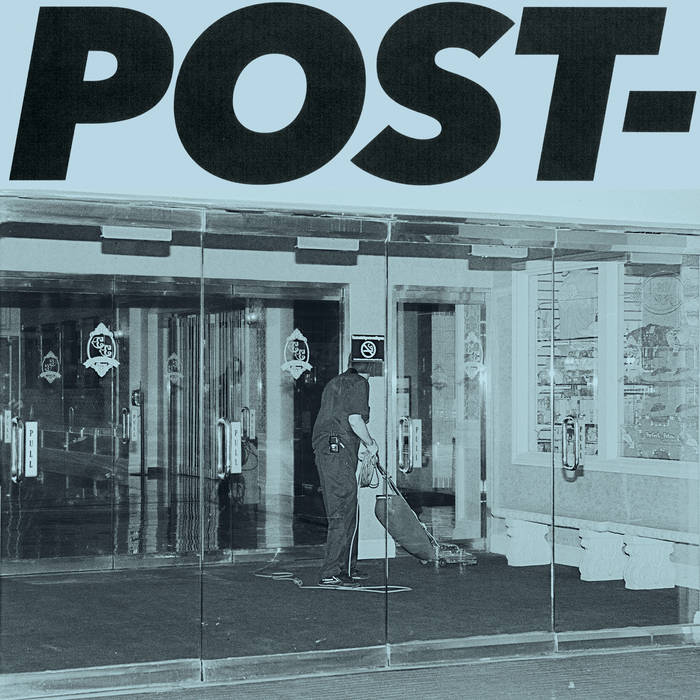 I found this album in Germany right after it was released. I think this is a very strange and ambitious album. I still don't know if this really is my thing, but I guess to some degree I like it and I did have to put it in my top ten this year.  I really should listen to this album more. I remember enjoying Bomb the Music Industry quite a lot back in the day, but always forgot to listen to them and now the same is happening with Jeff. I feel like I should listen to this album way more, and so should more people probably. There's something about this album that is brilliant, but also feels very hard to really catch. Favorite songs: "9/10", "Yr Throat" and "Let Them Win".
10. Alkaline Trio- Is This Thing Cursed? (Epitaph/Heart and Skull)
Finding the tenth spot is always the hardest part for me. I felt like I had three choices: Alkaline Trio's Is This Thing Cursed?, the Norwegian album Nattseileren (the night sailor) by Hjerteslag whose last album did very well last year and an album I recently reviewed: 9 by Saves the Day. The latter was quite ambitious, but maybe a bit too ambitious. Nattseileren wasn't as good as Vannmann86 from 2017, but still had some really good songs, I think "Farvel til musikken" ("Farwell to Music") got a prize for song of the year in Bergen this year. I definitely think Alkaline Trio put out their worst album and I'm sad to see the decline for every album they release. I still have to remind myself that from their debut on, they have released some really solid albums and yet to release a very terrible one. Is This Thing Cursed? is still a very good album, it just isn't a very good Alkaline Trio album and I think it earns the tenth spot on this list. This time I think I enjoy Skiba's songs more compared to Andriano's, which I haven't for some albums now. Overall, I think it is more consistent album than My Shame Is True, but it also lacks the really great standout songs that album had. Favorite songs: "I Can't Believe", "Blackbird", "Demon and Division", "Is This Thing Cursed?" and "Krystalline".