So, it's the end of another year, and you know what that means, MORE LISTS! Here's what myself and Rene enjoyed in 2017….
Oh, and the 20 best songs of the year, as chosen by myself and Rene, here:
Peace, and love x
Dave's List
Katie Ellen- Cowgirl Blues (Lauren)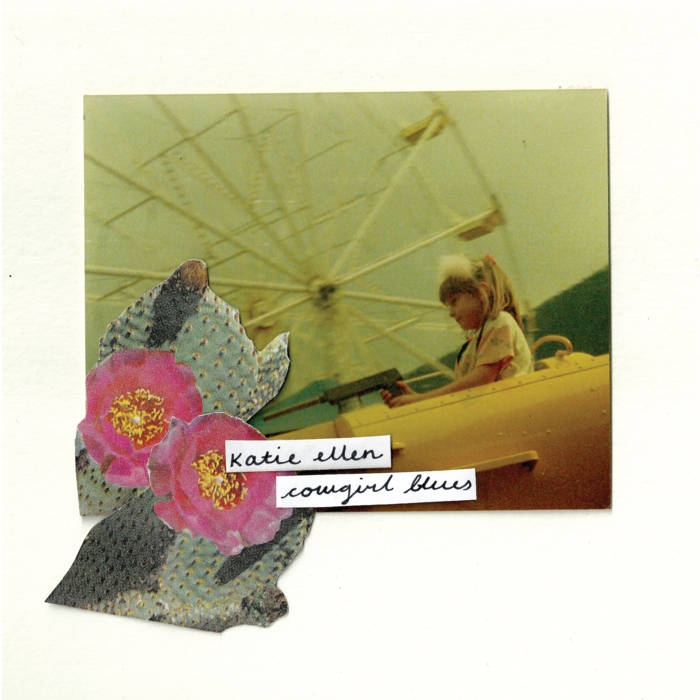 It's been a strong year and I had a little trouble deciding how to order the rest of the top ten, but Cowgirl Blues was always going to be my number one. It's just incredible, really. Raw, introspective and frank, Katie Ellen's first post-Chumped full-length is a gut-punch.  Cowgirl Blues is stripped back pop-punk; it's crunchy indie rock; it's confessional folk. It's all of these things. Every word, every note on this thing is meaningful and necessary; there would be no fat I could possibly cut off from Cowgirl Blues. I was a big fan of Chumped, too, but it appears that that only hinted as to singer Anika Pyle's potential. Her songwriting prowess went up a few thousand notches on this one. Cowgirl Blues is poetic, confessional and, most of all, true, perfectly melding the 'social' and the 'personal'. If you enjoyed Waxahatchee's first couple of records, it is likely you'll be into this.
Listen here: https://katiebandellen.bandcamp.com/
The Dopamines- Tales of Interest (Rad Girlfriend/ Plasterer)
A great comeback record from probably my favourite modern punk band. Tales of Interest highlighted the Dopamines propensity to change things up on each subsequent LP; the evolution in their sound since their debut record ten years ago is quite something. They still play 'pop-punk' more broadly speaking, I guess, but it's now a form of pop-punk that is closer to Dillinger Four than the Ramones. The Dopas are on fire here, blitzing their way through 14 fast-paced, intense-as-fuck melodic punk jams. They have upped the intensity and grittiness of their punk sound, for sure, but that it matched by an up-turn in melody and hooks, too, with a cover of the High Hats "Heartbroken by the Police" the pick of the bunch. Lead vocalist Jon Lewis recently said that "Tales of Interest" was the album he had always wanted to make with The Dopamines, and you can totally see why: it's a complete, cohesive yet varied, one body of work that takes the best elements of their previous records and enhances them to full effect. The Dopamines have always been somewhat nihilistic, but Tales of Interest feels like a pop-punk soundtrack to the apocalypse.
Listen here: https://radgirlfriendrecords.bandcamp.com/album/tales-of-interest
ONSIND- We Wilt, We Bloom (Specialist Subject)
ONSIND, Durham's folk-punk sons, returned with a new full-length, following 2013's Anaesthesiology, and somehow managed to top it. The headline here is that the duo has gone 'full-band' and 'plugged-in' on the majority of tracks on We Wilt, We Bloom. I was unsure how I felt about that initially, but it really, really works. ONSIND have manged to create a record that is dynamic and sonically expansive, yet while also retaining the core values and ideals that made them so compelling in the first place. Veering between raw folk-punk, melodic (Martha-esque) indie-rock and even hard rock, We Wilt, We Bloom is grounded by ONSIND's bread-and-butter: their astute political and social commentary that I don't think has even more on-point. There's no wilting here, only blooming.
Listen here: https://specialistsubject.bandcamp.com/album/we-wilt-we-bloom
Waxahatchee- Out in the Storm (Merge)
This is probably my least favourite Waxahatchee LP, but, even at her worst, Waxahatchee is better than most. Out in the Storm picked up where Ivy Tripp left off, cementing Waxahatchee further in the indie-rock camp, away from her folk-y roots. It's a dynamic, melodic and varied record that again captures Waxahatchee's songwriting prowess. As ever, the lyrics are confessional, soul-bearing and enlightening. The one-two of "Recite Remorse" and "Sparks Fly" is incredible, with the latter letting off some melodic steam after Katie held back on the introspective former. This is a record about going "out in the storm"; about meeting head-on your worst fears.
Listen here: https://waxahatchee.bandcamp.com/album/out-in-the-storm
Worriers- Survival Pop (Side One Dummy)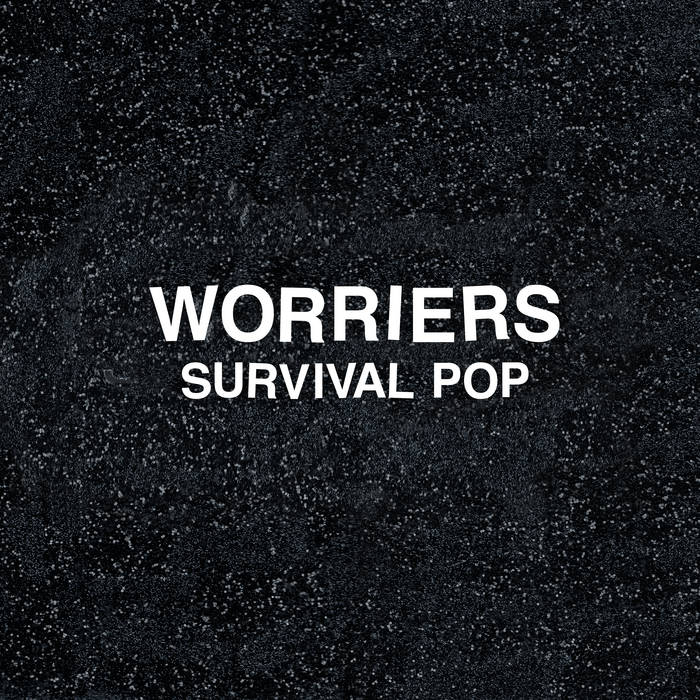 Dunno why, but I never properly got into Worriers until this LP. I mean, having listened a lot more recently, Imaginary Life is clearly a fantastic album. I do think though that, both musically and lyrically, Survival Pop has taken the band to a new level. The band hit that sweet spot between indie rock and pop-punk, with the melodies absolutely soaring on this LP, particularly on album highlights "Future Me" and "What We're Up Against". Singer Lauren Denitzio's lyrics feel poetic, yet grounded and urgent, getting to grips with the shitstorm that was 2017. In the same way as ONSIND, Worriers effectively make the social and political feel personal. Lauren's clearly one of the best songwriters around today and it is that which elevates Worriers above their peers.
Listen here: https://worriers.bandcamp.com/album/survival-pop
Great Cynics- POSI (Specialist Subject)
On POSI, Great Cynics cemented their status as one of the shining lights in the UK's indie/pop-punk scene, demonstrating an inventiveness in songwriting and a superior sense of melody. While previous LP I Feel Weird was great and possibly includes some better individual songs, POSI acts as a better body of work, with musical and thematic glue linking each song together. It's a record about trying to stay optimistic and hopeful while living in London and dealing with all the shit that that entails; what makes Great Cynics stand out is their grounded accounts of the everyday, probably done best on "Summer at Home" or "Butterfly Net". Perhaps the highlight of the record, though, is the overtly political punk on "Don't Buy the Sun", to be listened to as part of a 'one-two' with Zatopeks "Daily Mail".
Listen here: https://specialistsubject.bandcamp.com/album/posi
Kamikaze Girls- Seafoam (Big Scary Monsters/Wiretap)
One of my favourite new bands/discoveries of 2017. Kamikaze Girls are a little difficult to categorise, but they broadly play a kind-of heart-on-sleeve, fuzzy-but-poppy, grunge-y, brooding, punk rock. There is a space-y dreaminess to much of Kamikaze Girls' stuff that would make me describe them as a 'Depeche Mode meets riot grrrl'. Seafoam is a dynamic, substantive debut LP that is intensely personal and empathetic, pertinent in a world that increasingly feels without a pulse. It is simultaneously melodic and crunchy; simultaneously intimate, but also broad in focus. One of my favourite songs of the year "I Don't Want to be Sad Forever" probably best hits all these spots, as good of a call-to-arms that I've heard in ages. Ace stuff.
Listen here: https://kamikazegirls.bandcamp.com/
Sløtface – Try Not to Freak Out (Propeller)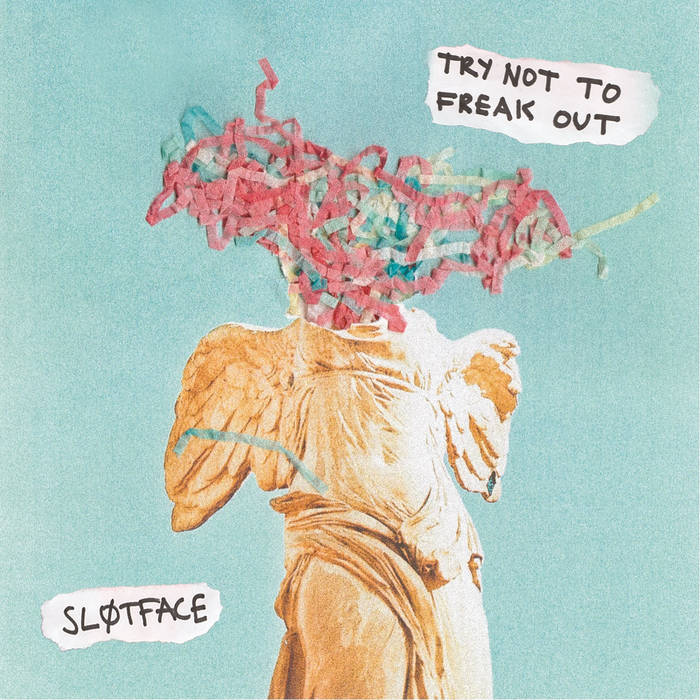 Norway's Sløtface are another one of those great discoveries of the year. Energetic, yet poppy; hook-filled tunes, but with something to say, Sløtface put out a properly great debut record. It's broadly indie-rock, I guess, but with definite pop-punk elements on there. I love the dynamism and sheer variety on Try Not to Freak Out, ranging from the dreamy pop of "Galaxies" to the '90s-esque alt. rock of "Nancy Drew" to the feminist pop-punk of "Magazine". More than this, however, there is a heart-and-soul on the record that feels organic and suggests even better things to come: listen to album highlight "Slumber" and you'll know what I mean.
Listen here: https://slotface.bandcamp.com/album/try-not-to-freak-out
Aerial Salad- Roach (Plasterer)
Manchester's Aerial Salad follow the path set by Dead Boys, in making punk that is 'young', 'loud' and 'snotty'. On their first full-length, the band combine the aggressiveness and nihilism of '77 punk with the hooks and everyday anxieties of Lookout! era pop-punk. There is an energy on Roach that is insatiable and difficult not to get on board with. The intensity, fast-pace and dark lyrics on the album call to mind The Murderburgers. There is a level of despair on Roach, backed up by growly, urgent and desperate vocals, notably on "Alone Forever". While evidently not re-inventing the three-chord punk wheel, Aerial Salad do give it a good ol' shake up and down; Roach has a youthful vigour and determination that reminds me why I fell in love with punk in the first place.
Listen here: https://aerialsalad.bandcamp.com/album/roach
Heavy Heart- Distance (Brassneck)
Heavy Heart are a new-ish punk band from Nantes, France; they play a kind of gritty, yet melodic punk that calls to mind Iron Chic or The Manix. Their debut album Distance would fit right in at Fest, with its fist-pumping big choruses, self-deprecating lyrics and crunchy guitars. It's got a heart-and-soul, as well as smart, inventive lyrics that I feel many bands playing this kind of melodic punk often lack in. As soon as the ear-worm-y lead guitars come in on opener "Unravel", I was pretty much hooked. I mean, Heavy Heart are not re-writing the book, but when the songwriting is this good and the hooks are this big, who gives a shit?
Almost, but not quite:
Robot Bachelor- The Third House Boat Album (Don Giovanni)
The Lillingtons- Stella Sapiente (Fat Wreck)
The Menzingers- After the Party (Epitaph)
Caves- Always Why (Specialist Subject)
Diet Cig- Swear I'm Good at This (Frenchkiss)
Non-album stuff I liked:
Yr Poetry- One Night Alive EP (Self-released)
AJJ- Back in the Jazz Coffin EP (Self-released)
Austeros- I've Got This EP (Specialist Subject)
Taco Hell- Retainer EP (Circle House)
FUCK! (It's Pronounced Shit!)- It's Still Pronounced SHIT! EP (Self-released)
Rene's List
The Lillingtons- Stella Sepiente (Fat Wreck)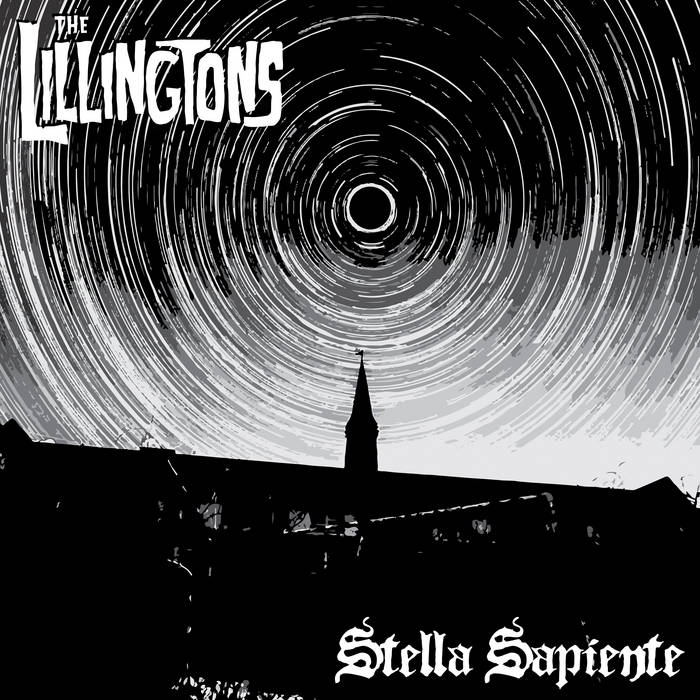 After years of not releasing music, the Lillingtons put out two releases this year. When all these years Kody had put out somewhat boring Teenage Bottlerocket albums and the last Lillingtons album The Too Late Show also sounded like a boring Teenage Bottlerocket album, it was interesting to see what direction the Lillingtons would go in. The two releases were quite different, one EP that sounded just like the Lillingtons are expected to, and one LP that was pretty unexpected. Stella Sepiente sounds like an 80s record, but it still manages to sound like the Lillingtons. I think it has really divided the fans. I think the album is strong overall and probably their best album after Death by Television.
Listen here: https://thelillingtons.bandcamp.com/
2. Hjerteslag- Vannman 86 (Eget Selskapp)
I always put lots of Norwegian records on my lists, maybe it's a ridiculous semi-patriotic thing or maybe there is a lot of good stuff coming out of Norway these days. Vannmann86 (aquarius86) is a really good record! And I think it's very close to Stella Sepiente, maybe it's my fear of being too patriotic that put it second.  Hjerteslag was one of the first bands I saw in Bergen in 2013 and I remember having a bad day, but the band was great. Their last album Møhlenpris Motell disappointed me a bit, but they really redeemed themselves on this one! The album's tagline could be translated to "too pretty for punk, too ugly for pop" and it makes sense. The overall sound of the album is light synth-pop with dark undertones and honesty. My favorite song on the album is "Kong Oscars Gate", maybe because it's the street down from  where I live and I can relate to the song,  "En fiende krysser mine spor" (an enemy crosses my tracks)  is up there too. There are only 8 tracks on the album, but they are unusually long for this type of record, but it doesn't feel like it's dragging to me and you sort of get lost in the music somehow. "Hellig krig" (Holy War) is a somewhat controversial song about the lesser Jihad and waging a war for God.
3. Katie Ellen- Cowgirl Blues (Lauren)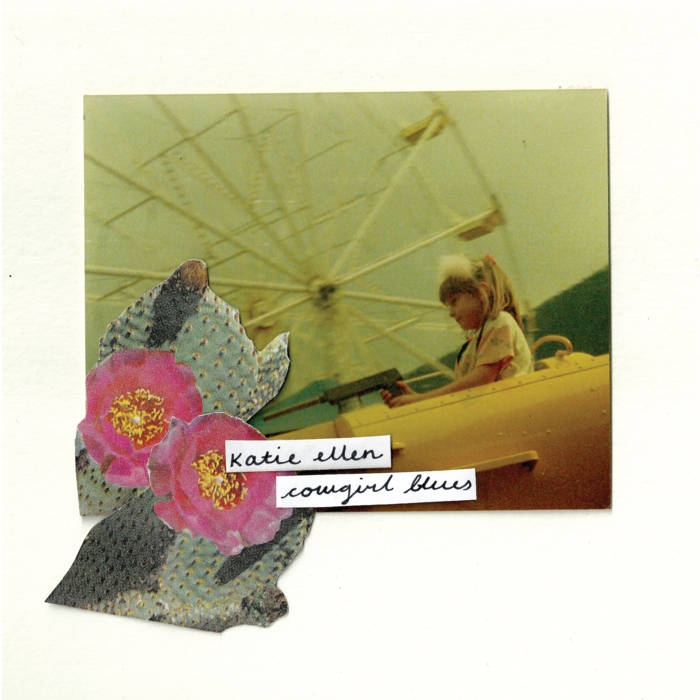 A discovery I made from the great KTOTT conversations this fall was Katie Ellen's album Cowgirl Blues. It's an extremely sad and honest album and the song "Sad Girls Club" is quite a bummer and kind of a "fuck off" track at the same time ("sad girls don't make good wives" is probably lyric of the year). "Proposal" is equally sad and bitter. The album is in a quite popular genre nowadays, but to me the album sounds very unique. I haven't gotten to listen to it too much, but I still put it at nr. 3 and I hope I will get to listen to it more in the New Year. I actually haven't listened to much new music at all this year, so making this list was tough.
Listen here: https://katiebandellen.bandcamp.com/
4. Bad Cop/Bad Cop- Warriors (Fat Wreck)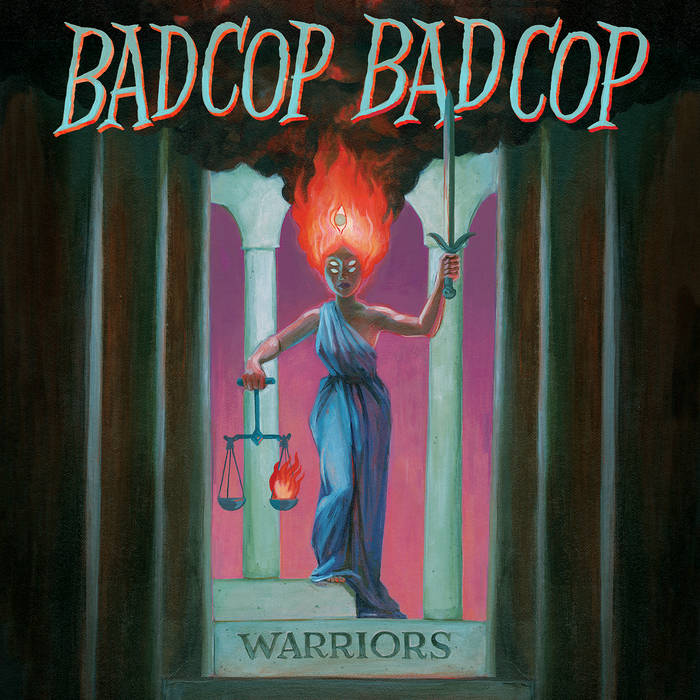 I think Warriors is a stronger album overall than Not Sorry, even if it had more stand-alone hits. I feel like Bad Cop Bad Cop is one of the bands that are around nowadays that keep up the good ol' punk spirit, but don't sound too dated or boring. Best song on the album is "Broken"!
Listen here: https://badcopbadcop.bandcamp.com/
5. Sløtface- Try Not to Freak out (Propeller)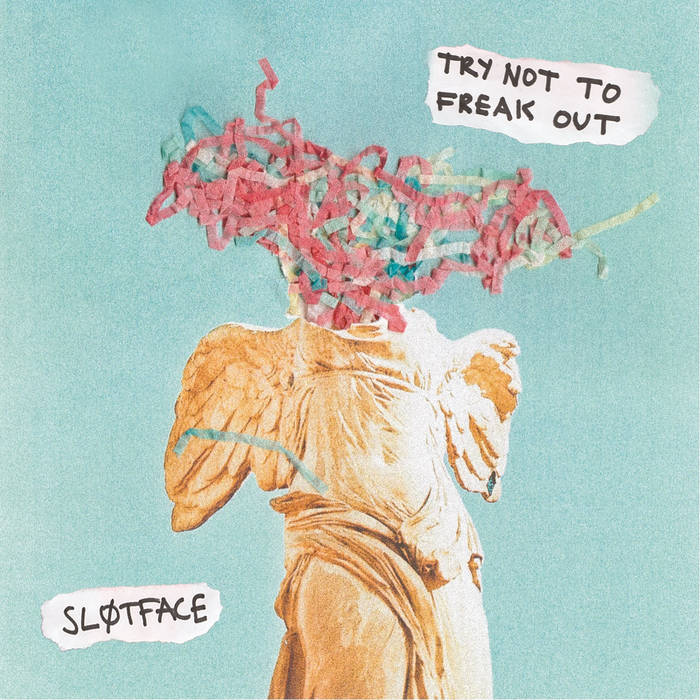 I think I have had a Sløtface release, either a  single or an EP, on my list the last few years; now that they've released a full-length this year is no exception. In many ways, I still prefer "Empire Records", but that doesn't make Try Not to Freak Out a bad album.  It shows Sløtface from many sides and "Slumber" sounds very different from "Pitted" or "Magazine". The album, like their earlier releases, does a great job at combining popular culture with feminist issues (see "Magazine"). I think "Pitted" is the best song on the album though.
Listen here: https://slotface.bandcamp.com/album/try-not-to-freak-out
6. Beachheads- S/T (Fysisk Format)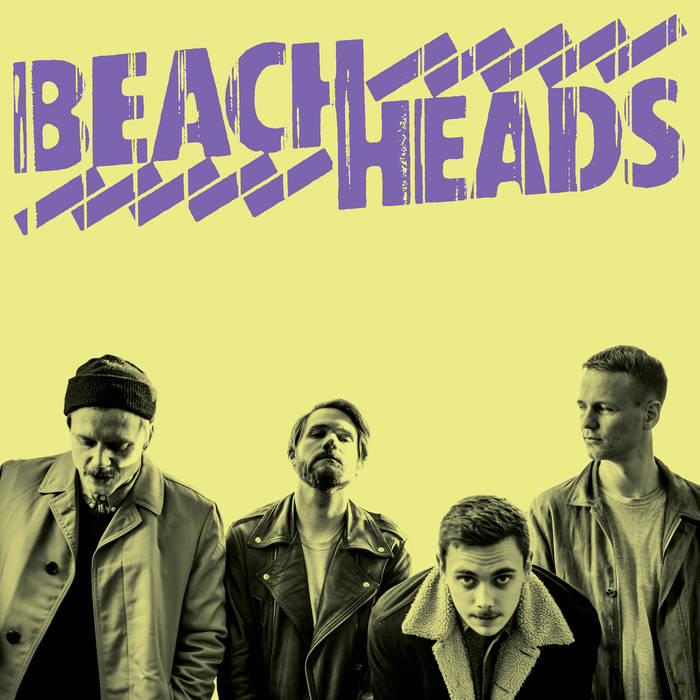 I usually have problems finding the 10th spot on my list and when I finally find it I always think "shit! That record should be far higher on the list" and this year this happened when I came to think of the self-titled album from the Beachheads. They were formed by two members of Kvelertak, but they sound nothing like Kvelertak. Where Kvelertak's music fills your ears with anger and aggression, Beachheads play power pop that fills your heart with joy, and we need to let out both these emotions every once in a while. I ended up buying the CD after I finished making the list.
Listen here: https://beachheads.bandcamp.com/
7. Hvitmalt Gjerde- Våken (TIK)
The third Norwegian release in a row, from Hvitmalt Gjerde. I put their last album Ville Venner on my list in 2014. I think this is a step down from Ville Venner. I don't think Våken (awake) has the same pop sensibilities. I still think it's better than their self-titled debut album from 2013 and I like that album a lot. I think there's a lot more of their original garage-y surf rock on Våken, even if I think they are at their best on the poppier "Lys" (light).
8. Worriers- Survival Pop (Side One Dummy)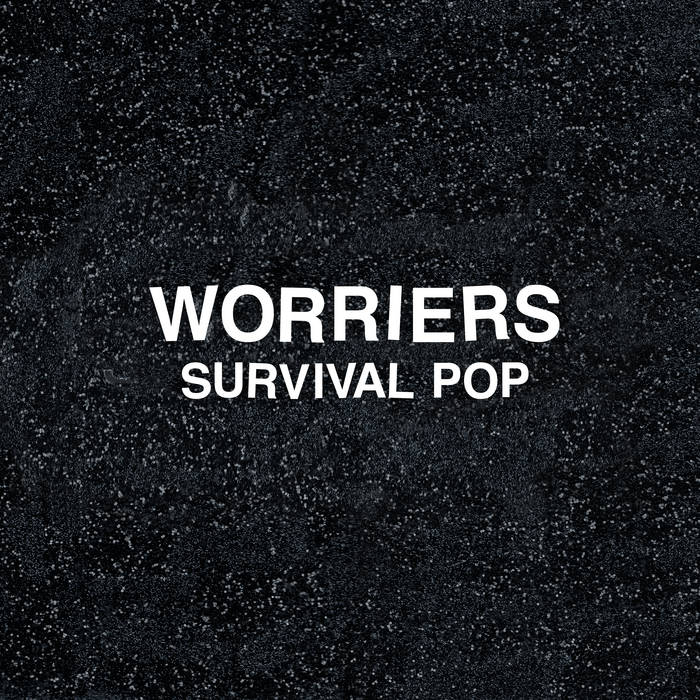 For me, Survival Pop wins the prize for title of the year. The album is really good too. "Future Me" was also discussed in the KTOTT discussion and it's a great track. I don't think the album is as good as Imaginary Life, but still great!
Listen here: https://worriers.bandcamp.com/album/survival-pop
9. The Lillingtons- Project 313 EP (Red Scare)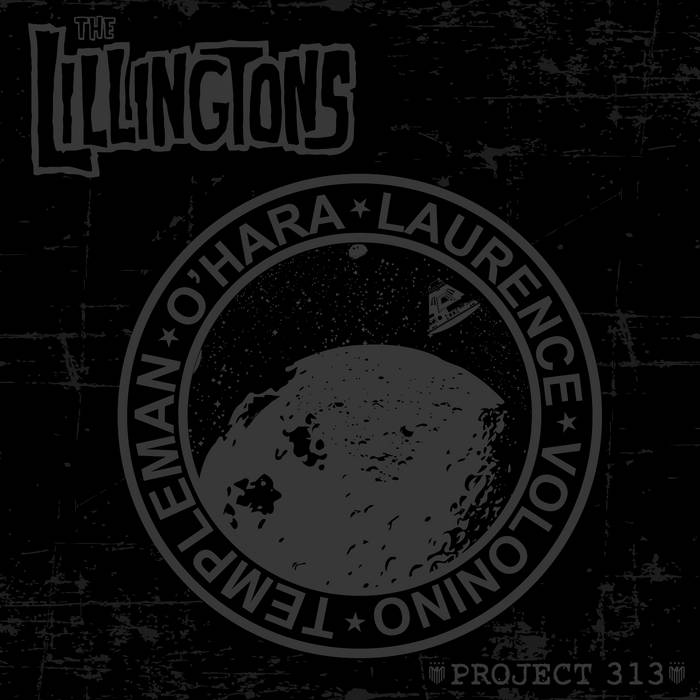 Seems like both Lillingtons releases this year made it to my list. "Project 313" is not as interesting or good as Stella Sepiente, but after a few listens I think it's a pretty good EP and I like that both releases highlight a duality of the band and their very different sounds, but the creepy conspiracy songs that holds the band together and shows "we are the Lilllingtons". I think "Until the Sun Shines" is better than most TBR songs in recent years.
Listen here: https://thelillingtons.bandcamp.com/album/project-313
10. Screeching Weasel- "Christmas Eve"/ "New Year's Eve" (Single)
Like I said, finding the 10th is always hard. There have been some more releases from interesting artists this year. Billy Bragg put out a pretty good EP and Less Than Jake released new music as well. I think Susanne Sundfør's Music for People in Trouble is pretty good and so is Blood Command's Cult Drugs. The Dopamines released a good album, too. So it might come as an insult to all these bands what I decided to put on nr. 10. Screeching Weasel put out a holiday single out of nowhere. It's cheesy and a bit tacky too. Still I enjoy it more than a lot of shit that's come out this year, so I said, fuck it, it will be on my fucking list this year. Weasel fanboy right there. PS "New Year's Eve" is a better song than "Christmas Eve".