So, a new feature on Keep Track of the Time: a roundtable discussion! Here, a few punk rock writers discuss a bunch of songs based around a particular theme or time period. This is (hopefully) the first in a series of discussions, with the first one being based on songs released in 2017. Future editions may include, I dunno, pop-punk songs from the '90s or punk rock songs from soundtracks. So, who are we and what songs did we discuss, you ask?
The Discussants:
Dave, Keep Track of the Time
Paul, Jersey Beat, Razorcake, New Noise, Keep Track of the Time
Rene, Keep Track of the Time
Colin, Colin's Punk Rock World (http://colinspunkrockworld.blogspot.co.uk/)
The Songs Discussed
Slotface- "Magazine" (Try Not to Freak Out)
Worriers- "Future Me" (Survival Pop)
Onsind- "Immature" (We Wilt, We Bloom)
Katie Ellen- "Sad Girls Club" (Cowgirl Blues)
Colour Me Wednesday- "Don't Tell Anyone" (Anyone and Everyone EP)
The Dopamines- "Heartbeaten by the Police" (Tales of Interest)
Iron Chic- "Invisible Ink" (You Can't Stay Here)
The Lillingtons- "Villagers" (Stella Sapiente)
Teenage Bottlerocket- "Gay Parade" (Stealing the Covers)
Bad Cop, Bad Cop-"Womanarchist" (Warriors)
Great Cynics- "Only in Memories" (POSI)
All of these can be heard on the Spotify playlist below:
https://open.spotify.com/embed/user/milo-age/playlist/2wGzgNfsdKKRYRiYgatRNX
Introductions to each of the discussants:
Dave: I'm Dave, I'm from the UK. I run and write for Keep Track of the Time, doing a bunch of reviews, interviews and other random punk/pop-punk related features. Been doing that for about the last three years. I'm basically a pop-punk nerd!
Paul: I'm Paul Silver, based in San Diego, California. I'm the old guy in the scene, been writing for Jersey Beat for over 25 years and going to shows for around 35+ years. I should add that I also contribute to Razorcake, New Noise, and of course, KTOTT. Been doing those only a shorter time, the last 2-5 years or so.
René: I currently live in Bergen, Norway. Been writing for Keep track of the time since 2014, mostly my column "Read Hard's pop punk picks" and in the Years of our Lives column. Been doing some reviews in Norwegian on the side as well.
Colin: I'm Colin from the UK. I run Colin's Punk Rock World, have been for three and a bit years. We do album and gig reviews, top tens, playlists, columns, band of the week, future classics. We cover all of the different sub-genres of punk. What made you start?
Dave: I used to write previously for a paper zine (that later became a webzine) called Punk or Nothing, and totally missed writing. I was itching to get back to it. So, that, plus I felt like there was lacking a blog or site that focused more specifically on Lookout! style pop-punk. I was also inspired after reading Larry Livermore's book where he talked about doing his zine in the '80s. I remember reading that on the train and thinking I am gonna start something up asap. And I did so about a week later. How about you guys?
Paul: Jim Testa sent out a general request for people ti review 7″ records for a second magazine he did in the early 90s called Glut – to handle the glut of 7″ers he received for review. I did a couple of reviews for that, and he liked my writing so asked me to start writing for Jersey Beat. Been doing that ever since. I got involved in Razorcake and New Noise via doing live band photography, and also do interviews for Razorcake.
Colin: I just wanted to find away to give back to the punk scene by trying to give some exposure to bands that people might not have heard of and quite enjoy writing and CPRW was born.
Dave: Cool, yes, there was definitely an element of that for me as well, giving exposure to some relatively unknown bands.
René: I remember being inspired by Larry too because he said that my music taste was more old fashioned than his father's was so I figured I could use that to write about old records that came out before I was born.
Dave: I wanted to make it international too, a good mix of bands from around the world rather than specifically focusing on local stuff, or any particular scene.
I thought it was time to try something new, hence the roundtable discussion. So, how I thought of this working was going through each song, one by one, in the order of the playlist (i.e. beginning with Slotface) and discussing these. Each person can make a first comment on the song one by one, perhaps in the order that we just introduced ourselves. Following the first comment, we can all just chip in with discussions, and we'll see how it goes. Does that work?
Colin: Sounds good
Paul: Sure – but first I want to make a comment about the collection of songs in general. Man, could you have picked a sadder more depressing collection of songs, lyrically?
René: We should name the discussion "Sad songs don't make good lives"
Song #1: Slotface- "Magazine" (https://slotface.bandcamp.com/album/try-not-to-freak-out)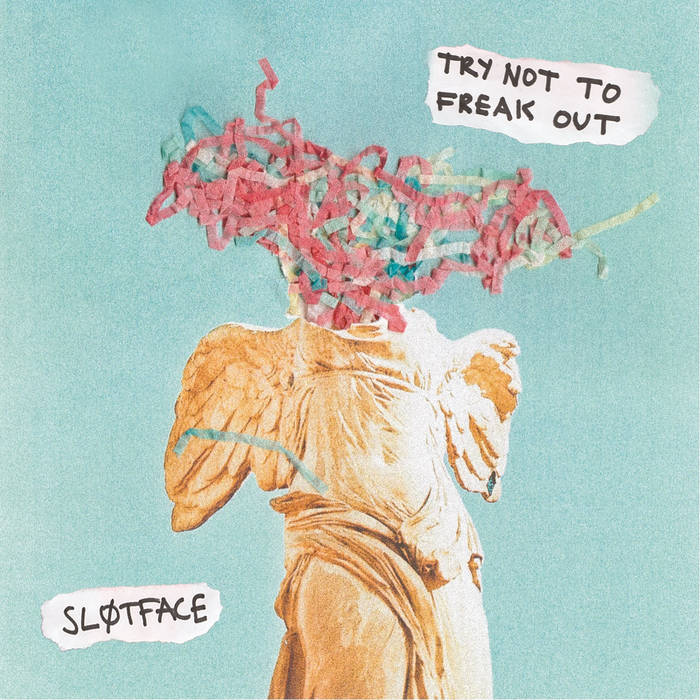 Colin: I hadn't heard of Slotface before I was sent the playlist
Paul: Me either. So, my comments about the first song, "Magazine," by Slotface. Great indie pop song, simple but hook filled melody. It's got a strong message about feminism and sexualization of women in the scene. I like it a lot.
Dave: Yeah, I just became aware of these guys in the last year or so (thanks Rene!). Saw them live recently in a tiny venue in Birmingham and got totally sold on them. Super energetic live. I love the melodies on "Magazine", it's probably the stand-out for me from the record. It's a spiky little, super poppy tune, with a great chorus. Love the 'Patti Smith' bit in the song. It's just a great pop song, really. Good to know that I introduced them to you two!
René: I first heard of them in 2014 and thought they were a metal band for some reason. I remember being a bit blown away with them the first time I heard their first demos and when I saw them live. This song feels very different from their early stuff in many ways. I'm not sure if it's better or worse, it took more time to grow on me than the earlier songs, but on the other hand it sounds even more "mainstream catchy".
Colin: I like how it's very poppy and potentially a bit mainstream but still has plenty of attitude and such a good message. It also reminds me a bit of 2000's American pop punk that you'd get in a teen movie.
Paul: Did any of you watch the video for the song? It's a really clever one, going with the theme of sexualization of women, showing a woman spending endless time putting on makeup to look "pretty" and at the end she goes crazy with it to show how stupid the whole thing is.
Dave: Yeah, I have seen the video, Paul. It's really cleverly done, perfectly encapsulating the meaning of the song in a semi-humorous way.
René: A review in a Norwegian paper compared it to Sum 41. I can sort of see it. Especially the main riff.
Paul: Ooooh, I don't see that at all. I mean, sure they're pretty poppy and all, but I don't really see them being nearly as mainstream as Sum 41 were.
Dave: I like the whole album it's off too, but it doesn't all sound like Magazine, there's good variety on there. Hmm, yeah I hear some parts of '00s American Pie pop-punk, but without any of the 'dumbness' associated with that, ya know? It also has a somewhat 'indie' feel to me, too.
Paul: Yes, to me it's more indie pop than pop punk
Colin: It's a really good first impression of the band.
René: I think they have two types themes that appears throughout their career. The political side and the cultural reference side. So they seem to be trying to get a point across about the representation of women in the music industry as well as give heads up to the music and movies that inspire them. And I feel like they manage to do both in this song.
Dave: Yes, it's true. A nice balance. Rene, as you have known the band from their earlier stuff, how have they changed over the years? I am not that familiar with their earlier stuff, really. Also, Paul, going off your comment, this is probably the most upbeat/least sad song on this playlist…
Paul: True – I mean it's not sad on the surface, but the fact that we have to have this sort of discussion in the scene is very sad.
René: I think they've always had that Indie sound. The biggest change is in the production, I guess. My favorite song of theirs is "Kill 'em with Kindness" that is basically a straight up pop song. They re-recorded that one on a later release though, but I prefer the original recording. I feel like they are both rougher AND more polished on this album.
Dave: Yeah, I get that feeling too, Rene, like, it's polished but at the same time it feels very DIY. Although other songs on the record highlight this point much better than Magazine. I'd definitely recommend a listen to the album to you two as well.
Colin: I'm just listening to bits now and I'm liking it
Paul: Same
Colin: I'm hearing more of the indie sound
Dave: Yeah, I guess that Magazine is the most 'pop-punk-y' one. Colin, they are touring the UK loads these days it seems, so if you get a chance to see them live, give it a go, they were great when I saw them.
René: Another cool thing about the band is how each instrument stands out in their own way instead of just being buried together in one mix
Colin: I will keep my eyes peeled and let some promoter friends know about them.
Song #2: Worriers- "Future Me" (https://worriers.bandcamp.com/album/survival-pop)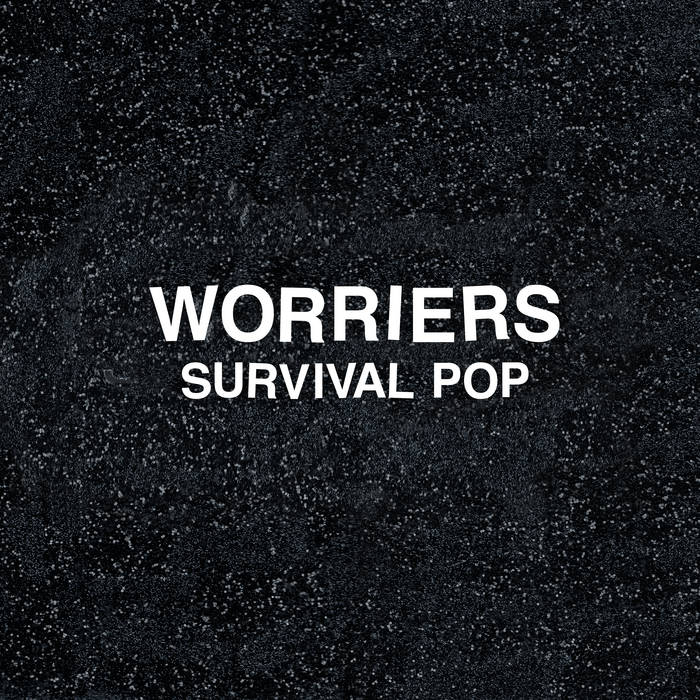 Dave: Ok! So…on to Worriers- "Future Me". A band that's really grown on me (I don't know why it took so long really…). I think their latest record is definitely their strongest to date. "Future Me" is particularly great. It's got fantastic hooks, an emotional centre and a memorable chorus: "I should have left; I should have settled for lonely". Sounds like a cross between Gateway District and lead singer Lauren Denitzio's former band The Measure (SA).
Paul: My god, I love Worriers. Their last LP was on my 2015 list of best of the year. The song, again, is more indie and not really punk. It's a bouncy melody with hints of sadness in it. Lauren's vocals are perfect and they are an incredible song writer.
Colin: This is the first Worriers song I've properly listened to and really enjoyed it. Have dipped in and out of Survival Pop. Robyn from CPRW has reviewed the album and has said that this is one of the stand out tracks.
René: Just a general comment: I think something I've noticed in all these songs are how they all have some tiny details that makes the songs more interesting. I still haven't listened to the entire Survival Pop album, but I thought Imaginary Life was one of the best albums in 2015.  I think it's a great song! And I feel it sounds like a good continuation of IL. For some reason both the feeling I get from the lyrics and the melody reminds me a bit of "Gifts" by Proagandhi/Weakerthans.  Even if I don't think they are that similar.
Dave: Ooh! I hear that a bit as well. Just a little bit in the melody but more in kind of the feeling of the songs?
Paul: I think the lyrics of this song are pretty devastating the way I read them. Imagine being in a relationship with someone that's gone so sideways that you're imagining your future self thinking back about it having forgotten about it and not wanting to think about it. And you're still in that relationship.
Dave: Absolutely, it's imagining 'regret' before it's even over…
Paul: One has to wonder – do they feel stuck in the relationship and can't see a way out yet?
Dave: I didn't get too much into the lyrics etc of Imaginary Life, but I get the impression that was what was being referred to on that record too?
Paul: The song that most sticks in my mind from Imaginary Life is They/Them/Their, which was a pretty strong commentary on gender identity.
Colin: I got the impression that it's about the past affecting current life experiences
Paul: I don't get that – with lyrics referencing "When I leave" and "Here I am future me" – it seems to be imagining what the future will be like
Dave: Yeah, there do appear to be direct references to the future.
Paul: It's like ,"I want out of this relationship. This other person seems uncaring, but I can't see the way out yet. But when I am out, here's what the future might be like"
Colin: Yeah I see that too Paul.
René: I feel like in some ways, I have interpreted the song differently. Maybe I'm overthinking it or "underthinking"  it, or missing something. I kind of thought the "you" in the song was her past self. And that the relationship isn't really with another person, but with herself and the choices she's made in the past. I had to listen to it again a couple of times, but that still makes sense to me.
Paul: (just an aside – Lauren uses they/them/their pronouns)
Dave: On another note, have you heard the entire LP yet, Paul?
Paul: No, but I want to because I love the band so much
Dave: It grabbed me straight away after 2 or 3 listens to a much greater extent than the other two records did.
Paul: That's saying a lot, since Imaginary Life was on my top albums list of 2015.
Colin: From what I've heard it's all good stuff. Nothing I've heard from it yet has made me want to skip.
Paul: Now you've made me want to go to the Side One Dummy online store and buy it – doing that right now
Dave: Yeah, I enjoyed Imaginary Life but, minus a couple of songs, never got fully hooked in and I dunno why really. Are any of you guys fans of The Measure (SA), Lauren's former band. I was quite a big fan of them at one point.
Paul: There was a period in my life where I sort of stopped listening to anything I didn't get for review, so I missed a lot their stuff, but what I've heard I liked.
Colin: I know of them and checked them out but it never really stayed in my mind. Paul, that kind of sounds like my life right now.
Dave: Ha, yeah, I know that feeling too…In fact, it was a Measure (SA) singles collection I was reviewing for Punk or Nothing years ago that got me into them. To be fair, they released loads of stuff that I never even got around to listening to. I guess I like The Ergs/Measure split the best.
Colin: How long were they around for? And How long have Worriers been a thing?
Paul: First worriers release was in 2011, so they've been around for a while now. The Measure (SA) was around for about 5 years or so I think, right before Worriers formed, from like 2006-2011, then Worriers is 2011-present.
Colin: No break between bands then.
René: I never really got into the Measure (SA), which is why it surprised me I enjoyed Worriers so much.
Paul: I saw Lauren do a solo gig at Awesomefest 4 in 2010, and I think it was around the time The Measure (SA) was ending and right before Worriers was formed
Dave: Yeah, I feel the song structures and songwriting style is pretty different between the two, despite the obvious similarities. But yeah I like both basically! Lauren's a great songwriter.
Song #3: Onsind- "Immature" (https://specialistsubject.bandcamp.com/album/we-wilt-we-bloom)
Colin: I'm so excited for the new ONSIND record
Paul: There's the obvious comparison to Martha, of course, but I found the melody to be simpler than Martha's stuff and the arrangement a little sparser. But of course bouncy and happy sounding. As the old guy here I feel uniquely qualified to comment on the lyrical content. GET OVER IT! Every generation feels misunderstood by their elders, and when they become elders they can't understand what the next generation is going through. The generation gap is constant and never ending.
Colin: I thought it was interesting that Daniel and Nathan have gone full band here when they have Martha.
Dave: Same, Colin. One of my favourite bands. Great political folk-punk from Durham. I played their last record 'Anaesthesiology' to death. A band with consistently great songwriting, highlighting some of the social and political injustices occurring today in the UK. "Immature" shows a bit of an evolution in the band's sound, moving away from purely acoustic stuff. As ever, the lyrics are great.
Colin: I'm intrigued to see if the entire record is full band or there will still be acoustic songs.
Dave: Yeah, it is interesting about them going full band for this song. Are they doing that live now as well or only on record? I haven't seem live in ages.
Colin: Last time I saw them was at Manchester Punk Fest and they were still acoustic.
Dave: Aha.
Paul: Even though the song is full band, like I said, it still feels simpler and thinner than Martha's stuff.
Dave: In regards to Martha, I basically love both, but yeah, Onsind is very different melody-wise. Onsind has always been rawer and more about the lyrics, I guess?
Colin: I feel like the rawness is missing on Immature.
Dave: Yes, with the move to full band, they may be moving away from that classic raw sound somewhat. I'm not sure how I feel about that.
René: This was pretty much a grower for me. I was a bit annoyed by it at first, but now it's kind of stuck in my head, in a good way.  I do like the lyrics a lot. I think it's a good description of the generation gap between this generation and the last. I think my favourite part of the song is the slow part with only vocals and guitar.
Paul: I hadn't heard their earlier acoustic stuff, so I was unaware of the change in sound
Colin: I read an interview where they spoke about choosing songs for ONSIND and Martha and basically ONSIND get the more political and socially aware songs. I'll try and find the interview to check I haven't just imagined that.
Paul: Now I need to go back to the Razorcake interview with Martha and see if they comment about that. Listening to some acoustic Onsind now, and I like it better too
Dave: I dunno, I like "Immature" quite a lot (especially that part too, Rene), but wouldn't want the whole album to be in that style. That album cover is great too, it has to be said.
Colin: Here's the paragraph from the interview I read:
"Despite clocking in at just 29 minutes, new record We Wilt, We Bloom still manages to cover some new ground – perhaps the most significant being that Onsind is no longer a strictly acoustic band. The album is bookended by pairs of songs that, musically, would sound perfectly at home belonging to…well, a certain other Durham-based queer-punk band… "Yeah, and I would agree," says Ellis, "'Magnolia' sounds like an early Martha demo to me. And with 'Sectioned', initially that song we wrote for Martha but realised it was too heavy and sort of passed it on to Onsind. And that's a good thing because it kind of solidified what Onsind was for us." Stephens-Griffin steps in to summarise the distinction: "Onsind does the sad political songs, and Martha does the hopeful happy love songs. At the end of the day, our bands are similar sounding, who cares? That's inevitable. They're both fundamentally pop. And there's only like… 8 notes."
Here's the whole interview https://trackseven.net/2017/10/06/onsind-we-are-never-breaking-up/
Paul: That sounds about right
Dave: Makes sense. It must be weird writing songs for two bands, thinking which song suits which band.
Colin: Particularly if they are writing full band for both
Dave: Yeah, indeed.
Song #4: Katie Ellen- "Sad Girls Club" (https://katiebandellen.bandcamp.com/)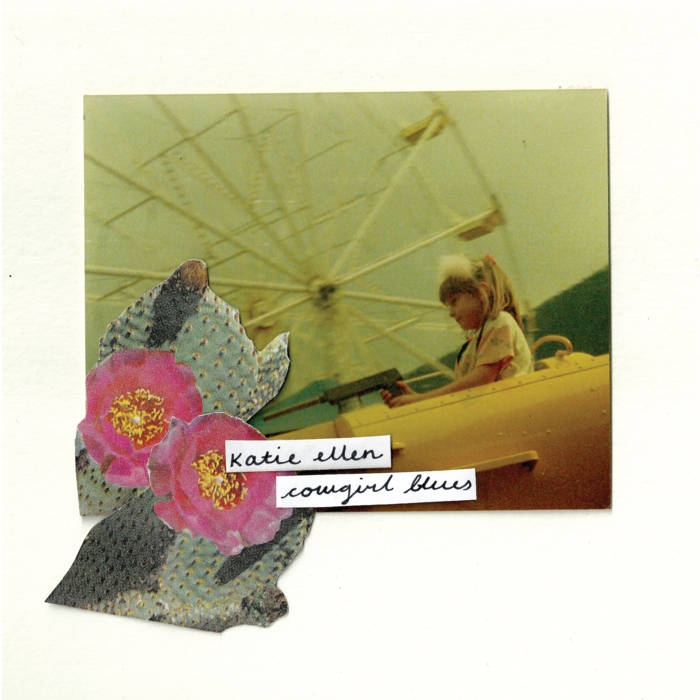 Dave: So, if you didn't know, this is Anika Pyle of Chumped. This is her first album under the pseudonym of Katie Ellen (apparently her grandmother's name), recorded as band (including former members of Chumped I believe). I thought Chumped was a great band, but honestly I think this record blows anything they did out of the water. Maybe my album of the year. "Sad Girls Club" is a kind-of upbeat indie-pop song and doesn't fit in that well with the rest of the record really, but it's one of my top 3 from Cowgirl Blues. Very memorable. The lyrics really stick in your mind. Love that the vocals are simultaneously defiant and vulnerable.
Paul: Oh man, such a poppy jangly song with such sad, sad lyrics. I'm not sure if the song is angry and bitter or from a standpoint of resignation, but either way it's so sad.
Dave: I dunno, Paul, I see the song as a few things at the same time. Bitter, angry, defiant, but ultimately sad, yeah.
Paul: I couldn't tell if the lyrics were sarcastic and angry, or if she felt, yeah, I know I'm doomed to be alone because I have emotional issues and wouldn't make a good wife.
Colin: I completely missed the boat with Chumped and this was my first experience of Katie Ellen (I've seen a lot of people digging it though). It was very sad. Really good vocals though.
Dave: For me, Chumped was great, but only tipped the iceberg really of what Anika was capable of.
Colin: Was Anika the lead in Chumped? The build towards the end of the song is fantastic. Really enjoyed that.
Dave: Yeah, she was. I love how the melody soars at the end, "you have known for quite a while…" part…
Paul: I can't quite put my finger on which band, but the sound reminds me a lot of 90s indie pop.
René: I think this is one of the best songs out of the seven.  I think the "sad girls don't make good wives" line stood out the most of any lyric we've talked about. I do think the lyrics are even more defiant than they are sad.
Dave: I will say that the whole album's sad lyrically (well it is called 'Cowgirl Blues'), but most of the record sounds properly sad, while the melodies here are pretty upbeat despite the underlying sadness. That line stands out a lot, Rene, yeah.
Paul: for sure
Dave: I love the emotions behind Anika's vocals, too. There's a really good interview where Anika says that the album (and that song specifically) is more about independence, rather than a sad, break-up record.
Paul: That's interesting. I didn't get that at all.
Dave: Me neither at first. I'd fully recommend a listen to the whole album. It all kind of comes together.
Colin: That would suggest that the tone of the lyrics is more sarcastic rather than bitter
René: I think the word "sad" is important in the song. Whether we're talking about depression, or general sadness or assumed sadness (from the ex in the song and their family). I think if the song is about depression and how that ruined this relationship, that is sad, but I think the bottom line is that if the woman in the song has to be a happy image of someone that's impossible to live up to, I get the feeling that the woman feels better off not being the "in law"'s idea of a good wife.
Dave: Yeah, I mean this song is partly a comment (maybe above all) on the 'ideals' of what a wife should be like and a rejection of that. To draw a link with the Slotface song…
Song #5: Colour Me Wednesday- "Don't Tell Anyone" (https://colourmewednesday.bandcamp.com/album/anyone-and-everyone)
Paul: In my notes I wrote, "Female fronted version of The Smiths". I mean, happy bouncy melody with devastatingly depressing lyrics about giving up and committing suicide. Three of the four songs on the EP are the same, sounding happy, but awfully depressing
Colin: Definitely prefer them live than on record.
Dave: I've always found this band to be hit and miss, but on this song, they really knocked it out of the park for me. I haven't stopped listening to it for the last few months. Love the melodies. The Smiths comparison is interesting, I never heard that myself!
René: It's hard to describe the song. My first impression was that it sounded it pretty good. It's a nice indie pop song. I don't think it's groundbreaking or anything, but I enjoy. It sounds like a soundtrack, I guess. If the Sløtface song could be in a 2000s teen movie, I could see this song appear in a more serious, grown up drama series.
Paul: I wonder if this idea of happy melodies with downer lyrics comes from a feeling that one has to hide true feelings, especially sad ones, and put forward an appearance that everything is OK?
Dave: Yeah, I think so. That dichotomy between upbeat melodies and somewhat sad lyrics has always worked well in pop-punk.
Colin: I've never thought of it like that but it's a good point
René: I think this song seems genuinely sad though. I think it works well with pop punk because there's a level or irony with the sadness, same with the Smiths. I think this song feels more sincerely sad.
Dave: But I don't find this song to be that downbeat myself. It of course has that element (this band has sung about depression a lot), but there is hope in this one.
Paul: Um, it's incredibly downbeat – look at these lyrics:
"My spine is twisted beyond repair,
I just lie in bed, face the ceiling and stare
And there is no hope for me.
I procrastinate, deliberate,
I lust and yearn with a full face of sunburn
And I will never learn."
Dave: Yeah, I was referring to the "I have never been better" line, to suggest some hope towards the end of the song.
Paul: I see that line as the opposite – I've never been better than I am now, and it's bad, so what hope is there for the future?
Dave: Oh wow, I didn't read it that way at all. What do people think about the "don't tell anyone" line, what is that referring to?
Paul: I think what we were talking about before – the need to have an appearance that everything is OK – don't tell anyone I committed suicide because they'll think less of me (or tried to commit suicide).
Colin: I'd say its about hiding your truth self and putting a front on
Paul: I agree, Colin.
Dave: See, I saw it that line a little differently. I read it as trying to moving on and start a new life, but not wanting others to know.
René: I thought of it as completely opposite again.. I think it's about someone that feels like they have failed, but they tried for something better (rather than killing themselves) and they would rather pretend they didn't even try, because then the failure wouldn't be so bad. The "another life" line seems ambiguous.
Paul: Probably purposely
Dave: It is. Considering we've all come to different conclusions…Often, they are the best kinds of lyrics, right?
Paul: The best and the most frustrating! haha
Colin: Always interesting when people take different meanings from songs
Paul: and that brings up a great question: Do songs mean what the songwriter intended or what the listener takes from it?
Dave: Great question, indeed. I would say the latter. I mean it's always interesting to hear what the songwriters originally intended, but the meaning is really for the listener.
Colin: I'd say the latter
René: I think the purpose of the song is what it is intended by the songwriter, while the meaning of the song is up to the listener. If we're talking political songs though, I think it would be problematic to attribute another political stance to a songwriter than they really have. Like having far right politicians preach your song because they interpret it as a white power song sounds like a nightmare.
Paul: It happens – not to that extreme, but in the US there have been political candidates on the right who use certain popular songs in their campaigns and the artists demand they stop using them because they are the opposite, politically.
Rolling Stone has an article about that phenomenon – http://www.rollingstone.com/music/lists/stop-using-my-song-34-artists-who-fought-politicians-over-their-music-20150708/bruce-springsteen-vs-ronald-reagan-bob-dole-and-pat-buchanan-20150629
Dave: Yeah, I guess political songs tend to have more specific meanings that are problematic to mis-interpret.
Song #6: The Dopamines- "Heartbeaten by the Police" (https://radgirlfriendrecords.bandcamp.com/album/tales-of-interest)
Paul: The Dopamines song is the most punk of the lot – and it's a cover!
Dave: Another one of the highlights of 2017 for me was the release of the latest Dopamines album. One of my all-time favourite pop-punk bands. I love how they evolve or change it up on each album and 'Tales of Interest' took things down a darker, grittier route. "Heartbeaten by the Police" is probably my favourite song off it and it's a cover. It's a cover of the High Hats, a Swedish pop-punk band that I hadn't heard of before, but safe to say, the original sounds great too. The song is, I'll say, intensely melodic. Hook-filled, but relentless.
Paul: 1950s tragedy of lost love, very true to the original, but with the Ramones pop punk sort of flavour to it.
Colin: This is a prime example of only listening to things I've reviewed. Somebody else reviewed it so I haven't had any proper time with it. I hadn't realised this was a cover
Paul: My buddy Josh is in the Dopamines! #Namedrop
Dave: That is Josh, of Rad Girlfriend recs right?
Paul: Yeah.
Dave: Melodically, this is quite different to what The Dopamines normally do, but certainly fits in with the rest of the album.
Colin: The "ooooo" at the beginning reminds me of surf pop punk, before getting into a more mature/dark Dopamines sound
René: I guess I was a bit bummed out that it was a cover when I heard that since it was my second favorite Dopamines song.  I love the little guitar finesses and the back up vocals. The melody is really great though. I actually like it a lot more than the original. But maybe that's cause I heard it first. The original sounded a bit like the Manikins, but not as good as the Manikins
Colin: When I think about The Dopamines I instantly think of Public Domain and was expecting more of that kind of sound.
René: The "ooos" seemed more appropriate in the original I thought, but I actually thought it was cooler in the Dopamines, since they did seem a bit out of place.
Paul: I think the atypical sound is due to it being a cover. Like I said, it has that 50s sound that all those tragic songs had back then. And there were a lot fewer ooo oooohs than there could have been! I started adding some in as I sang along when listening to it. haha!
Dave: First favourite Dopamines song, rene?
René: My favourite is Public Domain. That's probably a crime.
Dave: They have moved on quite significantly from Public Domain now. Super dark-sounding on the new one. It works! Having said that, I enjoy Public Domain a lot, too.
Colin: Do you think the oooohs were an ode to the original?
Paul: I think yeah, they wanted to stay true to the original
Colin: That's cool
René: All the back up vocals also seem identical to the original.
Paul: The original also had horns that the cover doesn't.
Colin: I'm listening to the original now and they've barely changed a thing.
Paul: Yup, just traded the horns for Ramones style guitars
Colin: Normally I'm not keen on covers sounding so similar because I kind of think "what's the point?" But learning that the bands are such huge fans it's nice that they've stuck to the original.
Dave: Basically. The band are super big fans of the High Hats, it seems. Fyi, this is what Jon Lewis said in a recent interview I did:
"Well we toured Europe in 2015, and the band Priceduifkes toured with us. It was an amazing tour for many reasons, one of which came in the form of a mix CD. The dudes in Priceduifkes made a couple tour CDs, with a mishmash of different bands, genres, etc. One particular song was "Heartbeaten by the police" By The High Hats. They're a pop punk band from Sweden and I'm genuinely shocked that they're relatively unknown in the states. Both records (that I know about) are total rippers.  Anyway we immediately fell in love with the song, and then decided to do a cover of it. I'm not sure we were always committed to putting it on our full-length but as our material began to develop, that song really started to reflect the vibe of the record. So we were like "fuck it, lets cover it for Tales of Interest". I actually asked permission from them to cover it. Jonk, the guy who put out both High Hats LPs (Alleycat Records) gave me the go ahead, but as I understand it some of the guys in The High Hats don't really communicate regularly via the internet, so I don't know if the band is ACTUALLY fine with our cover."
René: I don't like when covers sound too similar at all, but I think these sounded quite different. I think they turned into a Dopamines song pretty much.
Song #7: Iron Chic- "Invisible Ink" (https://ironchic.bandcamp.com/album/you-cant-stay-here)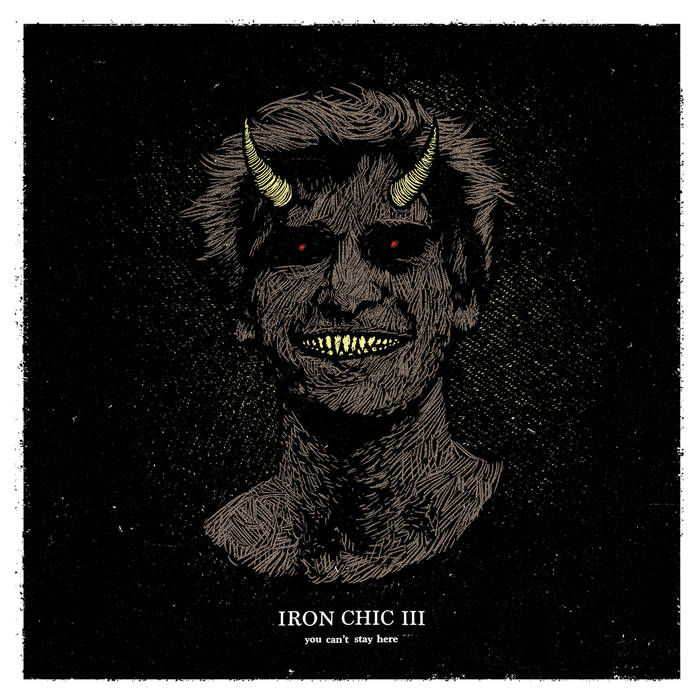 Paul: I love it. I love Iron Chic (seeing them this Wednesday here in San Diego). It's got that same big open sound as progenitors Latterman and cousins RVIVR. Great sing-along stuff, too
Dave: Personally, I got kind of bored of Iron Chic following the first record, which had some real hits on it. I thought the second album was kind of formulaic, but the new one is much more interesting. I like that things have got more melodic and open!
Colin: I also love Iron Chic but on first listen to the song and the album in general I was left a little disappointed by it. I love Not Like This (one of my top five albums ever). I'm sure it will grow on my, as like Dave said it's got a bit of a different sound than on the previous two albums.
René: I think it might be a bit sacrilege, but I never really got into this band. I think what puts me off is the vocals. I think they just might be too masculine for me. In this song though, that's still the case, but outside of that the music is pretty alright, but it still doesn't do much for me aside from the chorus. The chorus, on the other hand, is pretty great! And probably one of the strongest choruses I've heard in a while. Definitely the best song I've heard from Iron Chic and I get why people are so into them.
Dave: I think they really nail that big open, anthemic sound on "Invisible Ink". Get what you mean about the vocals, Rene. I didn't get them much at first either….
Colin: I love Lubrano's vocals. It makes me feel like he's just like everyone else but he sings in this awesome band. Kind of like anyone can do this.
Paul: What about the lyrics – they're kind of cryptic to me, but what I think I get is that it's about not finding real meaning in life, but short of giving up and committing suicide, just spend life in a drug induced haze? Maybe I'm missing something about it.
Dave: I didn't examine the lyrics too much, but got a sense that it was about having a stark realisation about your life and not knowing what to do with it? And yeah possibly just getting drunk/high to forget about it
Paul: yeah, that's kind of what I got from it
Colin: I agree with that Dave
Dave: Love the line:
"There's a poetry
In the lies that spill from our mouths
But the truth that we hold inside
Is gonna start slipping out"
Paul: That line reminds me of a line from a song by tUnE yArDs – "There's one thing about living a lie, and that's wondering just when they'll find out."
René: I don't feel like this song is necessarily suicidal either. I think where "Don't Tell anyone" seemed to me like a song about trying and failing, this is a song about barely getting by and maybe death seeming preferable to life, but you never really take that step that is killing yourself, but you dream about it.
Dave: Yeah, I'd agree with that. There's a line about death being a 'whisper' or something…and the lyrics more or less fit in with what Iron Chic have been singing about since the beginning…
Colin: "Deaths Sweet Bliss, Is Just A Whisper"
Dave: Aha yeah, it fits in with the idea of death being there, perhaps in a dream or in your subconscious, but I agree that it's not suicidal.
Paul: Yeah, the "we're not giving up part" says that.
Dave: I would like to see Iron Chic live, looks like it would be a bunch of fun.
Paul: I've seen them live a couple of times – the last time was about 3 or 4 years ago. Like I said though, seeing them in a few days.
Colin: It's incredible. I got to see them in a small pub in South London this summer and they were so good.
Dave: I'll keep an eye out for when they tour the UK again…
Colin: They're one of those bands that don't really do a lot on stage but are completely captivating.
Dave: Yeah, I know what you mean. I can imagine the crowd singalongs being good.
Paul: They are!
Dave: I read that they toured with Propagandhi, is that right?
Paul: Don't know – but RVIVR is touring with Propagandhi right now. It's crazy – Tuesday is an off night for that tour, so RVIVR is headlining a show in San Diego – the night before Iron Chic is here.
Dave: Ah nice. Kind of unexpected.
Song #8: The Lillingtons- "The Villagers" 
Colin: The intro sounds like "Take On Me".
Paul: I couldn't get into this one. It sounded a lot like 80s Billy Idol and Pat Benatar pushed through a punk filter
René: I gotta admit that I was skeptical about the new Lillingtons album. I didn't really know what to expect. I think Death by Television is a great album, but I feared that this album would be indistinguishable from TBR or be a boring continuation of the Too Late Show or just try to phone in a new Death by Television. And boy was I shocked. I didn't expect this, and I think surprise is pleasant. To me it was definitely the right direction for them. I love how 80s the album sounds and that is probably very apparent in "Villagers". Someone described this as "Take on Me" meets "White Wedding" before I heard it, and now I can't unhear it. They really did something great here, they managed to completely change their style and still remain the Lillingtons. The lyrics are still the same kind of conspiracy and aliens stuff. I'm not sure what the actual lyrics are a reference to though.
Paul: I couldn't find the lyrics online and couldn't perceive the lyrics while listening, and frankly I didn't care to after listening.
Dave: Yeah, I like that they have kept the Lillingtons spirit, while progressing their sound. I was also pretty surprised about the path they went down!
Colin: Whenever I hear Kdy's vocals I just assume it's TBR now. So used to hearing him sing with them. Yeah, I think we were all expecting a faster paced album
Dave: There is definitely an '80s element to the sound. It's interesting, at times hit and miss on the record, but I enjoy this one quite a bit! It's kind of corny at times, the sound I guess, but I think it mostly works.
Colin: Do we think the '80s element' is what they were going for?
René: I definitely think the 80s thing is very deliberate
Dave: It reminds me in parts of The Creeps/Crusades with cleaner production.
Paul: Not even close! I love The Creeps, and Crusades to me just sounds like commercial heavy rock music.
Colin: And were they purposely changing the sound to sound less like TBR rather that progessing The Lillingtons sound?
René: I think it's a motive for sure, but I think they went for both. The EP they released a while ago sounded pretty straightforard Lillingtons-esque and I think the reception was mixed.
Dave: Interesting question….it would make sense. It's also interesting that the EP was more traditional Lillingtons sound.
René: I think they released the EP for people to expect the same thing to make the shock even bigger when the album came out.
Colin: That seems risky. I wonder how the new material fits in with the old classics when they play live
Dave: And when you listen to stuff like "Project 313", it basically could be TBR if you didn't know otherwise. It's fine, but yeah, nothing super interesting. What are people's thoughts on Too Late Show?
Colin: I guess if they hadn't changed the sound a bit then what's the point of The Lillingtons when we have TBR. I really liked Too Late Show. Was my first experience of Lillingtons.
Paul: I really am not a lillingtons fan – I like TBR a lot better. Lillingtons to me sounds way too formulaic and the songs sort of drag a bit to me. especially this song, they sound like they should be played faster and louder.
Dave: I guess I heard it "too late", but I never got into it. I was too obsessed listening to Death by television to listen to the others much, but I really, really like a couple of songs on TLS.
René: I'm not into it (Too Late Show), It sounds a lot like TBR, just not as good as those early TBR albums.
Dave: Well, I guess we might as well just start discussing the TBR song now then!
Song #9: Teenage Bottlerocket- "Gay Parade" (https://teenagebottlerocket.bandcamp.com/album/stealing-the-covers)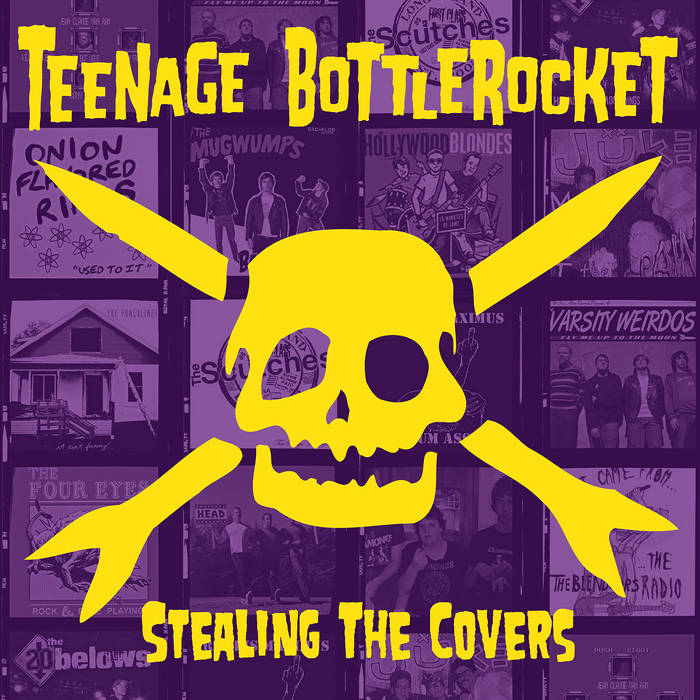 Paul: I really like TBR, but I couldn't get into the covers album. And this particular song just seemed kind of silly
Colin: I still haven't listened to the entire cover album. I really like the idea of it though.
Dave: I love the idea of the covers album too. But the execution is somewhat lacking.
Paul: I think they chose songs that were kind of silly in general, from obscure bands no one ever heard of.
Dave: Yeah, I think so. I was pretty excited coz I thought they could have pulled it off.
Colin: I believe they were all bands that they're friends with or have met on tour.
Paul: A covers albums can be really good if you carefully choose the songs and then make them your own, but here I think the idea was just collect a bunch of dumb songs that were juvenile humour to be funny
Colin: I wondered if they did this as a fun way to ease back into the studio after Branden's death.
Dave: Yeah, that's a thought… More cynically, while I love the idea of the album cover, I did have the suspicion that TBR may be running out of ideas a bit. I have felt that in the last couple of records, too. The original of "Gay Parade" was by a band called The Gullibles, anyone heard it?
René: I think the original is a lot better. The entire album (demo)? is great. It sounds very amateurish and lo-fi and this song might not be the best song ever, but it had a certain charm in the original recording. The TBR cover pretty much took that away and to me it just feels like a mediocre song now. I don't know if the lyrics are supposed to be nonsensical or what they original thought with them. I also feel like the more I hear this cover, the less I like it. The most interesting part is the glockenspiel or whatever it is in the second verse. InThe Gullibles Demo/album that is,
Paul: I think all of the songs were chosen for nonsensical lyrics and titles. check out some of the other songs on the TBR record. RoboCop is a Halfbreed Sellout" or "Shit Fuck God Damn" or "I Kill Butterflies"
Dave: The Gullibles original is super lo-fi and quite a bit slower. But yeah, definitely more charm in that one, I agree!
Paul: Yeah it is, and not really any better in my opinion.
Colin: I'm curious what people think TBR's best album is?
René: Total.
Dave: Total for me, definitely
René: Totally
Colin: Total for me as well
Paul: Haha! I'll go along with that
Dave: Haha. We have a consensus.
René: But Warning Device is close though.
Colin: I think the others have some great songs but Total is killer all the way through
Dave: Agreed. Warning Device is great, too. I like some of what they did on They Came from the Shadows, but not all of it. Then, I never got into the later two records, minus a couple of songs.
Colin: Am I right in thinking that Kody didn't join until Total?
Dave: I think that's right, yep. I read somewhere that he was just originally filling in for the guitarist too?
René: They Came from the Shadows didn't age well with me, but "Without You" is probably my favourite TBR song. The melody just makes me smile every time I hear it.
Dave: Same for me actually, Rene. I loved They Came from the Shadows when it came out, but I skip a bunch of tracks if I listen to it these days. For me, the highlight of that record is "Todayo"
Colin: So we're not keen on the covers album but the old stuff is the best?
Paul: Yes
Dave: Basically, yep!
René: Yep
Song #10: Bad Cop, Bad Cop- "Womanarchist" (https://badcopbadcop.bandcamp.com/)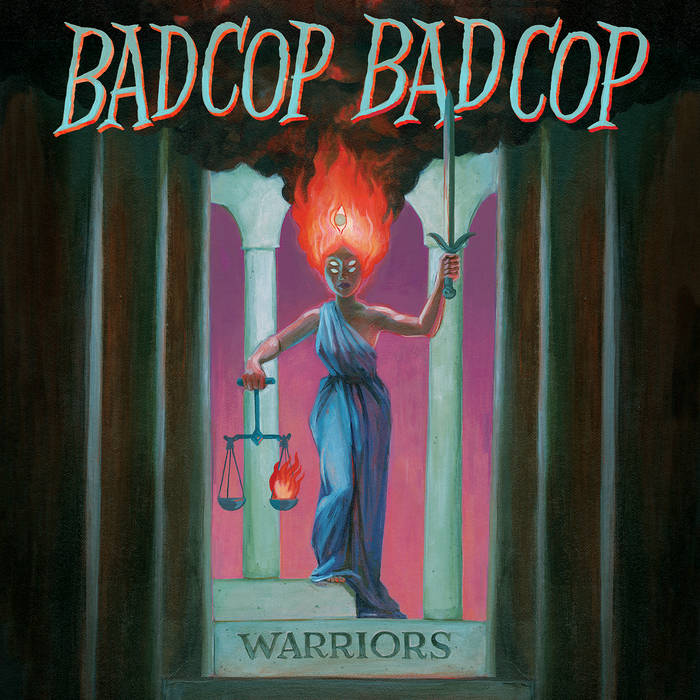 Paul: Bad Cop/Bad Cop are my mates! They played my birthday show in 2016. A photo I took of them is the back cover of their "Not Sorry" LP. I interviewed them for Razorcake. I am heavily biased in favour of Bad Cop/Bad Cop
Dave: Holy shit, that's cool!
Colin: Wow. I want a birthday show haha
Paul: haha! I do one every year, have for the past 5 years
Dave: Different bands playing each year?
Paul: yeah, I've only had one band play twice. Western Settings
Colin: I gotta start doing that, haha. Also, Western Settings are a fantastic band. I really dig the Bad Cop Bad Cop song.
Dave: I don't have too much to say about the song itself, except to say it's super catchy, has a great chorus and lyrics and is probably my favourite by them! I need to get around to properly listening to the album.
Paul: The song is about being a strong individual, not letting anyone, left or right, try and define you are tell you how you are supposed to act. It's about being true to yourself and standing up to others who want to put you in a box. A lot of the interview I did with them was about this subject. The song works well with the lyrics – it sounds defiant and hopeful. Bad Cop/Bad Cop songs always sound great!
Colin: It kind of ticks all the boxes for what I like about a pop punk song. It's uptempo, catchy and has some meaning.
René: I've mistakenly read the title as "WomanChrist" until today. I first heard them on Ryan Young's show Anxious and Angry and I really dug the song. I think it was Cucumber, and then I heard Nightmare and was sold. I think the new album is even better than Not Sorry, but I haven't found time to listen to it much. This is a great tune, I feel like it's a step up from most of the songs on Not Sorry.
Paul: A month or so ago I also saw Stacey and Jennie doing an acoustic set and they played an acoustic version of this song. it was pretty good, too – I captured a video of it that's on my Facebook.
Dave: Is the interview you did with them online anywhere?
Paul: The interview is not online, sadly – print version of Razorcake #96.
Colin: There's a punk snottiness to the vocals which is really cool. Is that the Fat Mike influence on the production or has it always been there?
Paul: They've always had that, even before they signed to Fat.
René: I think the last line "(…) who wants to make the whole world coexist" is my favourite line. I definitely hear a more NOFX-influenced sound on this song than on the older stuff.
Dave: I like the "ooh-ooh" part towards the end of the song; does that remind anyone else of NOFX, too?
Paul: I like the obscure historical reference to Nancy Morgan Hart. Makes people go google some history about strong, revolutionary women.
Colin: I saw The Bombpops for the first time recently and really enjoyed them live and then listened to the album and was disappointed by how clean the vocals were. I think that Bad Copx2 being not so clean makes me enjoy them more
Paul: I love the mix BCBC has of sweet melodies and harmonies and snotty lyrics and attitude
Dave: yeah, agreed. I haven't heard too much of The Bombpops, but what I heard was more clean sounding for sure.
Paul: I think that's more the production than the band.
Colin: Emma and Robyn from CPRW have both told me that they felt empowered by BCBC's album when they listened to it. That's always a good thing.
Paul: What's so cool is all the little girls that see them and look up to them as role models – they get to see that yes, women can do this too. Anything they want, in fact.
Dave: Indeed
Colin: That's fantastic.
Paul: In the interview, they mentioned women who've also come up to them after shows to thank them about certain songs – like the song Sugarcane about domestic abuse and fighting back
Dave: I do want to delve into the lyrics a lot more…
Paul: Their lyrics are always pretty spot on and meaningful
Dave: I love the positivity on this one.
René: I've always sensed a duality (is that the right word?) in  BCBC lyrics between fighting both one's own demons and the patriarchy/oppression.
Paul: If you check the lyrics for most of their songs, they're about personal empowerment and not taking shit, and yes, fighting ones demons – those songs are pretty much the ones Stacey writes. Stacey and Jennie both write songs about empowerment and feminism. Linh just started writing for the band recently too, and has some stuff on the new album that she wrote.
Song #11: Great Cynics- "Only in Memories" (https://specialistsubject.bandcamp.com/album/posi)
Colin: The beginning always makes me think of "Gates" by The Menzingers.
Paul: Love Great Cynics! Saw them live when I was in London over the summer. They were direct support for Pears, actually, at New Cross Inn.
Colin: New Cross Inn is the best venue in London.
Dave: Do you know what? I hadn't heard The Gates thing at all until you mentioned it, that's cool.
Paul: I really like the lush sound of the song, but the lyrics are pretty depressing. "You never made me feel happy inside, you never made me realize that dreams are just lies." The song is a real slam on someone.
Dave: This song hits the sweet spot between indie rock and pop-punk for me. Great chorus, too. Despite the album being entitled POSI, the lyrics here are pretty depressing. Remember when 21 was old?
Paul: For sure.
René: Another depressing song I must say! I think this is a great one. I like the mix of indie rock and pop punk too. I just read that the band describe themselves as "pop".
Dave: The whole record is great, to be honest. I dunno why but I never got into Great Cynics until the last couple of records. I probably should revisit.
Paul: Seeing them in London this past summer was my first time hearing them. I need to pick up some records
René: That line makes me wonder how old the band members are.
Colin: I believe Giles is in his twenties.
Dave: Yeah, they have been a band for a fair few years, haven't they?
Colin: Oh yeah, they've been around for ages.
Dave: Am I right in thinking Giles was solo at first?
Colin: It started as a solo project. Then he got Bob to play on the first record and he just stuck around all this time.
Paul: Yeah, just saw that in wikipedia. Solo project called Cynics.
Dave: I remember seeing him support Menzingers solo in like 2010.
Colin: POSI was an interesting album because Iona left not long before the recording to focus fully on Shit Present. I wondered how this would affect the sound.
Dave: Yeah, I wondered about that, too, especially as I really liked the ones she wrote on the last rec.
René: I'm listening to POSI now. Much good material here!
Dave: I feel like they went from strength to strength on POSI despite Iona leaving (I love Shit Present, too).
Paul: Great Cynics were a 3 piece when I saw them – the video for this song has them as a 4 piece.
Colin: For a time after POSI was released they played as a four piece with a keys player but she seems to have left more recently. The new bassist is Ollie who also plays with Bob in Myelin. He's been a friend of the band forever and puts on loads of shows in London. He may have put on the Pears one you mentioned.
Paul: Ok, not sure. looks like the same person who is in the video.
Colin: Oh, when I say new bassist I mean Ollie is new for this record. Iona from Shit Present plays on their previous records. The keys player seems to have left, wasn't in the band very long.
The Discussants' Top 5 Songs from the Playlist
Dave: I'm struggling.
René: I'm torn on the fifth
Colin:
ONSIND
Great Cynics
Worriers
Bad Cop, Bad Cop
Slotface
René: The CLW song was my least favourite at first, but it's become my favourite since our last discussion. I have it stuck in my head all the time.
1 Colour Me Wednesday-Don't Tell anyone
2 Bad Cop Bad Cop-Womanarchist
3 Lillingtons-Villagers
4 The Dopamines-Heartbeaten by the Police
5 Katie Ellen-Sad Girls Club
Dave:
Katie Ellen- "Sad Girls Club"
Colour Me Wednesday- "Don't Tell Anyone"
The Dopamines- "Heartbeaten by the Police"
Worriers- "Future Me"
Bad Cop, Bad Cop- "Womanarchist"
Sorry, Slotface!!
Paul: I think mine is as follows:
Bad Cop/Bad Cop – Womanarchist
Worriers – Future Me
Great Cynics – Only In Memories
Colour Me Wednesday- Don't Tell Anyone
Katie Ellen- Sad Girls Club
Dave: Pretty tough, that. The Great Cynics and Slotface songs defo could have been in mine. Cool that we all have a different favourite!
René: I expected Sløtface to be in mine too, but I think it would be seventh behind worriers.
Paul: I think it's interesting how many great bands these days are fronted by women or are all women.
Dave: You have betrayed Norway, Rene.